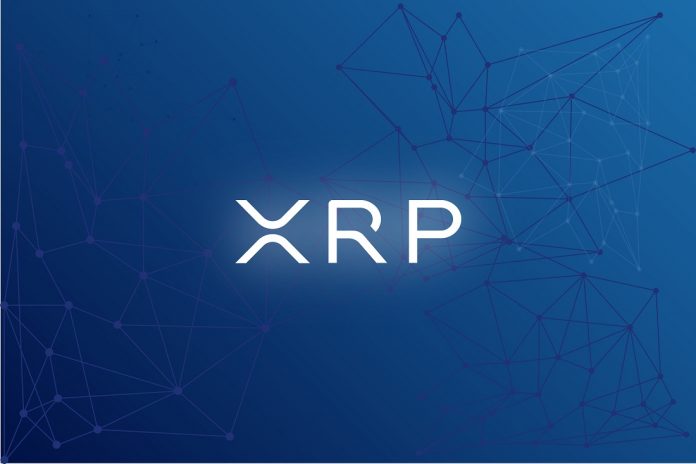 Predicting the future price of any cryptocurrency or digital asset is part luck and part science. When it comes to XRP, one of the more unique assets on the market today, there are a lot of conflicting views on what the future will bring. The following three XRP price predictions put an interesting spin on things, although it remains to be seen if any of them holds true in the end.
The Elliott Wave Outcome Remains Unclear
$XRP – Elliot Wave Demands Correction by Exsilium on TradingView.com
For those who dabble in technical analysis of any market, the Elliott Wave pattern will not be something new. Using this particular "metric" on XRP price charts can be quite handy to identify key points of potential pivotal changes. In the chart outlined by Exsilium, it seems an Elliot Wave pattern has emerged over the past few weeks. As its fifth wave comes to completion, the main question becomes which way the XRP price will swing.
There is a case to be made for both upward or downward momentum. More negative momentum may be brewing, which could effectively result in a drop to $0.25 over the coming days. If the trend goes the other way, however, there is a solid chance the price will push to $0.8 before December is over. Either scenario will be quite interesting to watch, although nothing has been decided at this point.
Getting Back on Track
Ripple: Back on track. by Emily_Brown on TradingView.com
It is evident all markets prepare themselves for a correction, either for better or worse. While the overall momentum remains rather bearish right now, there is a good chance things will get back on track fairly quickly. All of the developments involving Ripple's technology and the use of XRP will make their impact sooner or later. That is what the chart outlined by Emily_Brown seems to indicate.
Several key aspects need to be taken into account here. As long as the XRP price remains near or above $0.3, the uptrend should remain in place first and foremost. If that level breaks, however, no one knows where the price will end up at. For now, a potential upswing could push the XRP price back to $0.35, although it may take a while until this trend materializes.
The End is Nigh
More Downside for XRP by cpedersen90 on TradingView.com
As is always the case, at least one trader needs to post a "doom chart' to clarify their stance on a specific currency or asset. In the case of Cpedersen90, the XRP price chart looks very gloomy at best. It shows there will be even further downward pressure following a head and shoulder pattern indicating the bearish trend is far from over. That is certainly something to keep in mind, although it remains to be seen how many people will agree with this chart.
Assuming this chart will hold up, the XRP support at $0.295 will turn out to be a critical level. This chart would indicate that support level will not remain in place and signal a further downtrend that could go a slow as $0.011. For most people, this will be very wishful thinking first and foremost, as that would represent another 94% drop in value. It is not impossible by any means, but for now, such extremely bearish sentiment doesn't appear warranted just yet.
---
Disclaimer: This is not trading or investment advice. The above article is for entertainment and education purposes only. Please do your own research before purchasing or investing into any cryptocurrency.
Image(s): Shutterstock.com