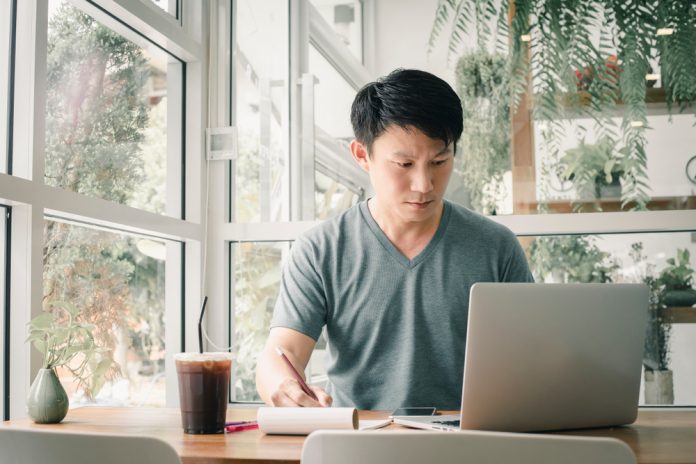 Blockchain and cryptocurrency tend to attract a lot of freelancers. Due to the borderless nature of both industries, it is only natural that people from all over the world would flock to companies and projects active in this space. At the same time, there are also a fair few freelancer-oriented platforms focusing on blockchain technology. The following list is presented in alphabetical order.
4. Coinlancer
Perhaps one of the bigger freelancer marketplace projects focused on blockchain technology goes by the name of Coinlancer. The project is designed to recreate the world of freelancing, and it taps many different industries to do exactly that. Clients and freelancers agree on specific terms for each project, after which the client deposits funds in escrow. As soon as the project is delivered and approved, funds are disbursed by the escrow party.
Considering that this service is completely free of charge for freelancers, there is no reason not to check it out. The platform also has its own utility token, which can be used for various services on the platform. Additionally, Coinlancer charges just 3% in fees to clients, compared to 15% charged by traditional platforms. Whether or not that will be sufficient to give it a competitive edge remains to be determined.
3. FreelancerCoin
Although the name is not necessarily all that marketing-friendly, FreelancerCoin offers a solution to find and post blockchain projects. Users can get paid in cryptocurrency or PayPal, and there are no hidden charges to contend with. There is also a built-in escrow system to keep funds safe, similar to how Coinlancer and the other projects on this list operate. A fair few gigs can be found on the platform as of right now, including ICO consulting, writing jobs, and opportunities for community managers.
2. Orbi Network
By positioning itself as the first global and decentralized business process outsourcing platform on the blockchain, Orbi Network has no shortage of ambition. Its main selling point is providing functionalities to businesses which can be accessed easily and adopted without any problems. Key features include escrow services, fast payments, ERC-721 support, and self-governance. This single global international freelancing solution based on Ethereum's blockchain is worth keeping an eye on.
1. PayPerBlock
Although this platform has not officially launched as of yet, the PayPerBlock venture is quite interesting. It offers the lowest fees in the industry: just 1%. That rate only applies when a payment is made using the platform's native currency, as Bitcoin payments are subject to a 2% fee. Additionally, the platform focuses on transparency and community-based decision making, empowering both clients and freelancers alike.
For the time being, PayPerBlock is not an active service. Its actual alpha version will be introduced in November of this year, followed by a brief beta test in December. The team is also intent on issuing its own debit card, although that has very little to do with the freelancer aspect of this platform. More competition in the world of freelancing platforms can only be considered a good thing.
Image(s): Shutterstock.com