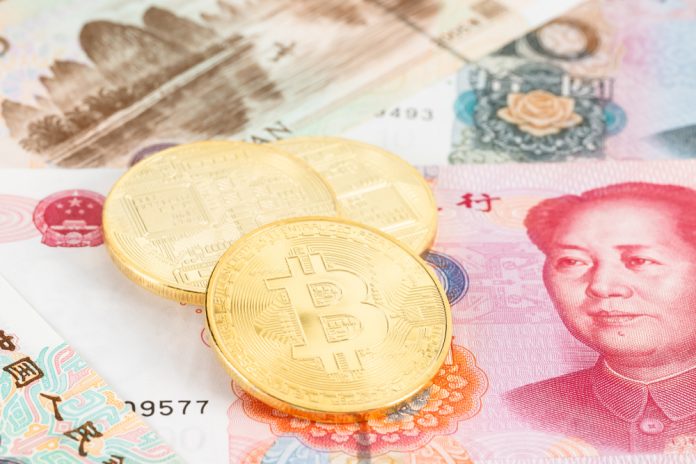 A very interesting situation was created in China when the PBoC decided to ban CNY trading on all domestic exchanges. As such, one would expect no real trading platforms to still offer this functionality. The reality is very different, although none of the following exchanges – ranked by current popularity – is making a very big impact.
4. Cryptonex
Although most people are not familiar with the Cryptonex exchange, it is one of the few platforms still offering BTC/CNY trading in 2018. Its overall volume in this department is far from spectacular, although the trading pair is usually found within the overall top 6 for this platform. Cryptonex also trades Bitcoin against the US dollar, euro, Korean won, Japanese yen, and Russian ruble.
Bitcoin is not the only major cryptocurrency which users can trade against the Chinese yuan. The site supports CNY pairs for Ethereum and its native Cryptonex token. Neither of those markets is very popular right now, but it is evident CNY trading is not dead in the cryptocurrency world. That in itself is a pretty big victory.
3. FatBTC
Another exchange which often flies under people's radar is FatBTC. This particular exchange prides itself on offering CNY-based trading of Bitcoin, Ethereum, Bitcoin Cash, EOS, and KIN, among others. Bitcoin is by far its most popular CNY market, with daily volumes ranging between $5 million and $10 million.
2. TOPBTC
This particular exchange is a bit more well-known among cryptocurrency enthusiasts. The daily TOPBTC volume can easily surpass $100 million every single day, mainly thanks to its CNY trading pairs for Bitcoin, Ethereum, and EOS. Metaverse ETP, Litecoin, Bitcoin Cash, and a few smaller altcoins are also supported.
1. OEX
Perhaps the only name no one would expect to see leading the charts in terms of Bitcoin-CNY volume is OEX. This exchange does not ring a bell for most people outside of China, but that doesn't necessarily have to be a bad thing. So far, the exchange is doing its thing with relative success, although its overall daily volume is lower than that of TOPBTC.
That deficit is offset by a higher BTC/CNY trading volume. The exchange also offers CNY-based trading of Ethereum, EOS, TRON, and a few smaller cap coins. So far, Bitcoin is by far its most popular market, but that is only to be expected. It will be interesting to see how long these platforms continue to offer CNY-based trading, especially given the central bank's negative stance toward cryptocurrencies.
Image(s): Shutterstock.com