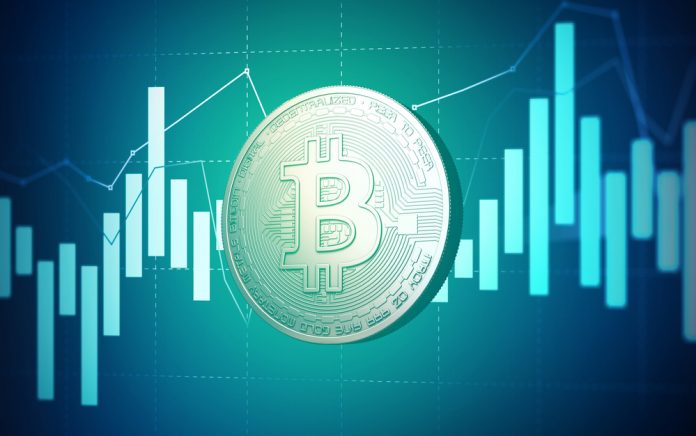 At press time, the most well-known and largest cryptocurrency is still trading in the $6,300 range. This is exactly where it stood yesterday and the day before, suggesting that bitcoin has found some sort of "comfort" where it is and is refusing to move up or down.
According to one source, the currency did experience a small breakout during the early morning hours of Sunday, August 12, though it was unable to deal with present resistance levels and immediately fell backwards shortly after. However, the currency also hit a new low in the $6,100 range before spiking up again to $6,300. The path has been paved for the bulls to rush in and take over; they just need to grab the reins. Current resistance is presently leveled at roughly $6,500.
Another source agrees with this sentiment and claims that bitcoin is attempting to fly further up the financial ladder. The currency has managed to increase its total market cap to approximately $108 billion, while its daily trading volume is just shy of $4 billion.
Perhaps the biggest move by bitcoin comes in the form of its current market dominance. Previously, we had mentioned that this percentage stood at nearly 50 percent, and that bitcoin was close to controlling half of the digital currency arena. That figure has since grown to an even 50 percent, which means that bitcoin is now the head honcho, and is the leading figure in the digital currency arena.
This is the first moment where bitcoin has hit such a number in 2018. The last time occurred in December of 2017, when bitcoin was trading for almost $20,000. The currency's total market cap is over $900 million more than the market caps of virtually every other cryptocurrency combined.
Interestingly, bitcoin – though falling in price – has been on a steady streak of market dominance since May of this year, when it stood at a measly 14 percent. By contrast, the market dominance of virtually every other altcoin has been on the decline.
Bitcoin is generally viewed as the primary indicator of how the cryptocurrency market is performing. If bitcoin isn't performing well, neither is the market, whereas if bitcoin is performing strongly, other altcoins are likely to mirror its behavior.
Despite its consistent price swings, many people are selling or trading their altcoin stashes for bitcoin, which means that it still holds the top spot in the cryptocurrency market. People seem to trust it, and believe that as the largest cryptocurrency, it also has the most promise. To this day, no other digital currency possesses the adoption rate of bitcoin.
Image(s): Shutterstock.com