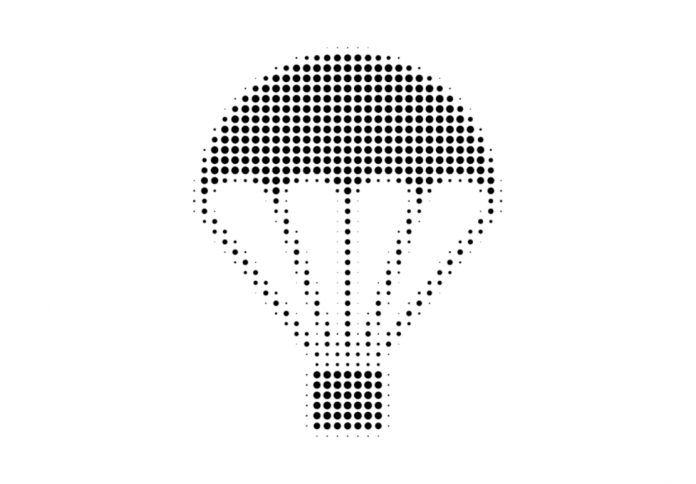 Airdrops remain a key part of the cryptocurrency and ICO industry to date. These projects allow holders of specific tokens to effectively receive some free currency courtesy of a company trying to gain major traction. The following six airdrops are currently available to users, although they might require some extra effort to claim the rewards.
#6 Tau
The Tau project aims to introduce a fast circulation currency without inflation. Their users grow and secure the network by completing transactions. The Tau team is also offering an active airdrop, which has been taking place for the past six weeks. users can claim tokens by performing actions on Facebook, Twitter, and Telegram, as well as filling in the airdrop form.
#5 Tachain
A lot of blockchain projects focus on the entertainment industry, and Tachain seems to be no different. Users participating in this airdrop – which ends on October 31st – will need to join the Telegram group and invite five friends, as well as perform small tasks on Facebook and Twitter. Tokens will be distributed after the ICO, resulting in free tokens worth between $5 and $10 for participating.
#4 HARA Token
HARA aims to empower billions of consumers by utilizing a global and transparent data exchange. Their current token airdrop runs until November 9, 2018, and will award the first 6,000 participants with an undisclosed amount of tokens. Users will need to register on an exchange and pass the KYC requirement, as well as share a Facebook post and fill in the airdrop form. A fair bit of work, but still worth exploring for those who don't mind jumping through a few hoops.
#3 Expercoin
This Harvard-incubated protocol will launch AI-powered marketplaces and learning communities. Expercoin is currently hosting an airdrop through a Telegram bot, which is pretty interesting. Users can also earn additional tokens by inviting new users, which is pretty interesting. It remains to be seen if this is a successful campaign, as the bot seems to be responding rather slow at the time of writing.
#2 CareerChain
The CareerChain project wants to become a global standard in the job market through its open-source tools. Users can obtain airdrop tokens by participating on Telegram, signing up for the new letter, and filling in the Google form. It is a fair bit of work, although there isn't necessarily anything that can't be overcome with a minor bit of effort.
#1 Rally
Although the name would suggest something else, Rally is a decentralized marketplace where users are rewarded for sharing content and joining communities. Users can participate in this airdrop by downloading the mobile application and connect their social accounts, inviting friends, and following Rally channels. Every 500 tokens earned are worth $25, thus it is one of the more lucrative airdrops on the market right now.
Image(s): Shutterstock.com