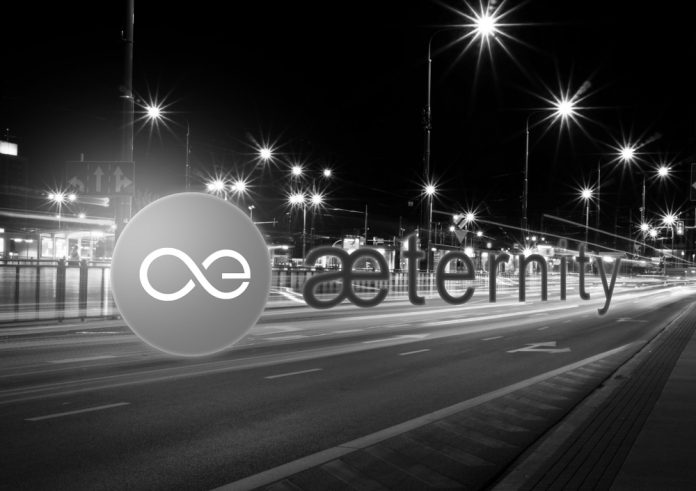 It is evident the current cryptocurrency momentum will make this Wednesday anything but pleasant to enjoy. More specifically, there is so much red across the charts, it becomes easy to overlook the coins going in the green. One of those coins is Aeternity, a cryptocurrency which many people tend to overlook.
Aeternity Price is on a Tear
Even though Bitcoin's negative price momentum usually drags all altcoins with it, Aeternity shows things can be done differently. This particular altcoin notes some of the strongest gains in the top 100, despite not being a low-cap altcoin by any means. With its total valuation of nearly $286m, Aeternity has grown quietly behind the scenes without attracting a lot of attention.
That situation might come to change fairly soon, especially given these current changes. The Aeternity price is up by over 12% in the past 24 hours, courtesy of 14% gains over both Bitcoin and Ethereum. If these trends keeps up, things will get very interesting for AE holders moving forward. All of this is achieved with $15.4m in trading volume, which primarily stems from Gate.io and Binance at this time. A very interesting market to keep an eye on, for obvious reasons.
Finding the exact reason for this Aeternity price rise is not all that easy. Although there is some excitement regarding the video recorded during the BlackSeaChain conference of 2018, it might not necessarily warrant this AE price increase. At the same time, it also shows the project's team is quite intent on ensuring the word gets out about Aeternity, which is always a smart idea.
¿Ya descubriste la serie de videos #BlackSeaChain2018 de @Quanterall?

Philipp Klein y Ray Jacobs de @apeunit muestran cómo #aeternity está tratando de hacer que la experiencia del usuario de sus #aepps sea lo más perfecta posible.

Mira el video aquí: https://t.co/oA7IZ29zh8

— æternity Español (@aeternityesp) October 9, 2018
Regardless of the reason behind this latest price rise, it is evident traders are quite happy with the way things are going right now. CRACKadabra explains how the Aeternity price has progressed nicely and seems well underway to keep going up as more time progresses. Although this current increase is very steep, a correction might not be forthcoming for a little while.
AE (Aeternity) semua TP terpenuhi dengan sempurna

AE (Aeternity) TPs reached perfectly #CRACKadabra #invesment #profit #completed #perfect #bitcoin #btc #altcoin #cryptocurrencies #trading #tp #takeprofit #AE #Aeternity pic.twitter.com/XG8r3m9bmU

— CRACKadabra (@CracKadabra) October 10, 2018
Last but not least, Bobcat Crypto is at it again by confirming the buy signals and positions to close regarding Aeternity. A healthy 15% profit has been noted from a trade opened just a few days ago, further indicating this current uptrend was bound to happen at this time. At the same time, this appears to signal the bull run could be on its last legs.
BUY trade for $AE (Aeternity) opened on 10/4/2018 4:26 PM has been closed at a PROFIT of 15%. Trade opened on Binance (https://t.co/zqruY6I6ev) at BTC 0.00016033. Trade closed at BTC 0.00018438.#AE #Crypto #Cryptocurrency #Binance #Aeternity

— Bobcat Crypto (@BobcatCrypto) October 10, 2018
As is always the case in the world of cryptocurrency, strong gains are usually followed by even steeper corrections. In the case of Aeternity, it is very likely this trend will not remain in place for more than a few hours. At the same time, the current value of $1.23 can trigger another wave of buying by speculators and push the price higher in the process.
Image(s): Shutterstock.com