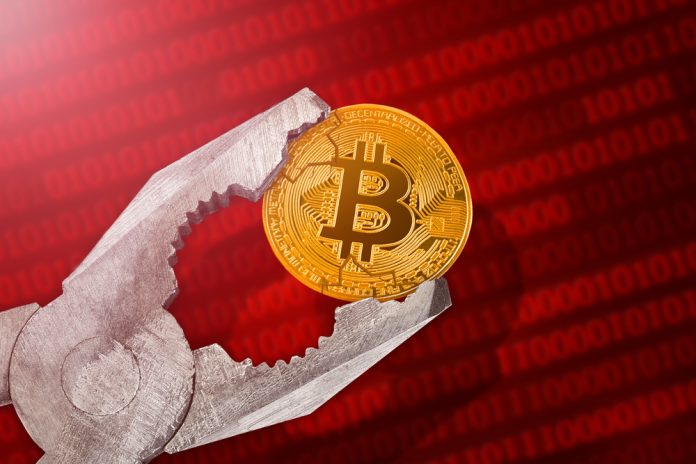 Cryptocurrency mining has always attracted controversy. This is primarily because so many people only see the negative side in terms of electricity usage. China is slowly ending all 'unofficial' domestic Bitcoin mining operations, and the territory of Xinjiang Uyghur is the latest to be affected.
Removing Illegal Bitcoin Mining Firms From China
It is evident China is a very intriguing country when it comes to Bitcoin and cryptocurrencies. The country has taken major steps toward ending the trading of Bitcoin against the Chinese yuan. That effort, enforced by the PBoC, has been in place for quite some time now. It seems highly unlikely this trend will ever be reversed.
In recent times, the Chinese government has focused most of its attention on the area of Bitcoin mining. Most of China's electricity supply is state-sponsored. As such, any individual using it for personal gain without approval from the government is considered to be running an illegal operation.
In the self-governing territory of Xinjian Uyghur, a few of those unofficial Bitcoin mining firms still exist. That will not be the case for much longer, as local officials recently made it clear that all of these illicit operations must shut down by August 30. The exact number of affected firms is a bit unclear at this stage.
Xinjiang Uyghur is so appealing to Bitcoin miners due to its cheap electricity rates and abundance of land. However, not every mining operation in this part of China has registered with the authorities. Abusing this region's cheap electricity should not be allowed, and it seems the current crackdown is more than warranted.
Slowly but surely, China is getting rid of all Bitcoin mining operations. Although only the illicit ones are being targeted right now, there is a good chance all legitimate Bitcoin mining firms will be scrutinized in the future as well. China wants nothing to do with Bitcoin or other cryptocurrencies at this point in time, which may or may not be the right call in the long run.
It will be interesting to see whether these unofficial Bitcoin mining operations will move to a different country. There are plenty of other regions which welcome Bitcoin miners with open arms, and it is evident that more countries will follow this trend in the coming years. This business draws a lot of electricity, yet it also creates jobs and boosts local economies in the process.
Image(s): Shutterstock.com