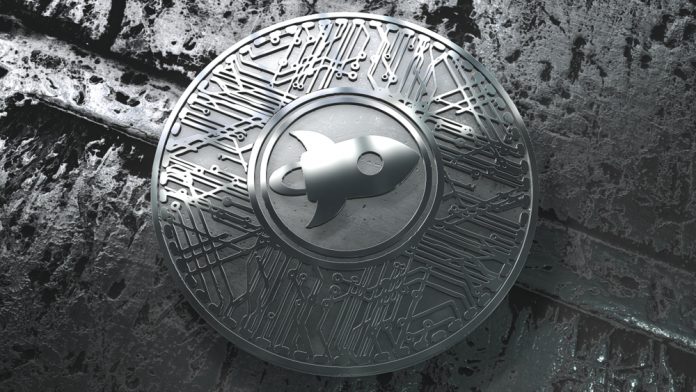 It has been looming overhead for some time now, but all cryptocurrency markets are going through a mild correction. Although there is nothing to be overly concerned about just yet, these short-term changes are direly needed to maintain a positive outlook throughout 2018. For the Stellar price, this recent decline is a lot steeper compared to other altcoins.
Stellar Price Takes a big Hit
Given the week-long momentum the Stellar price enjoyed, it is only normal the correction-to-come would be relatively steep as well. After nearly a full week of 5% gains every single day, a 9.28% decline is not all that surprising. Those markets which gain the most value are often affected by the biggest short-term correction as well. In the case of the Stellar price, its value remains above $0.3 despite this big hit, which seems to confirm it will only be a temporary setback.
Although most Stellar price speculators are looking to cut their losses, this dip may not last all that long. The Bitcoin price is suffering from a temporary setback due to the ETF rejection, but it seems to be bouncing back already. With the weekend around the corner, a lot of interesting changes are bound to happen in the coming days. Those changes may include a temporary reprieve for the Stellar price as well.
There is also a 5.59% setback against Bitcoin to take into account. When Bitcoin loses value, most altcoins will lose value to Bitcoin as well. This only compounds the current negative Stellar price trend, although things will begin to look up once Bitcoin effectively recovers from this brief setback. Whether or not that will happen this weekend or sometime later, remains rather unclear at this stage.
Every time the Bitcoin price loses some value, there is a brief setback in overall cryptocurrency trading volume. Earlier this week, the total volume peaked at over $20bn, but it has dropped to $14.5bn again. For Stellar's volume, there is still $150.2m in 24-hour trades. It is more than sufficient to ensure this negative Stellar price trend doesn't get out of hand, although the bears will remain in control until Bitcoin recovers.
Binance maintains a firm grip on the XLM trading markets as of right now. Its BTC and USDT pairs combine for 47.5% of all XLM trades, followed by Upbit's KRW market. BCEX adds a CKUSD pair in fourth place, and Poloniex successfully holds onto the fifth spot with its BTC market. It has been a while since Poloniex made the top five for Stellar, but that doesn't necessarily have to be a bad thing either.
For Stellar price speculators, the coming hours won't change all that much. The current momentum doesn't favor any cryptocurrencies, although the recovery process may not take more than a few hours. Once the Bitcoin price goes back in the green, all altcoins are bound to benefit from the overall uptrend once again. Whether that will happen today or over the weekend, remains unknown.
Image(s): Shutterstock.com