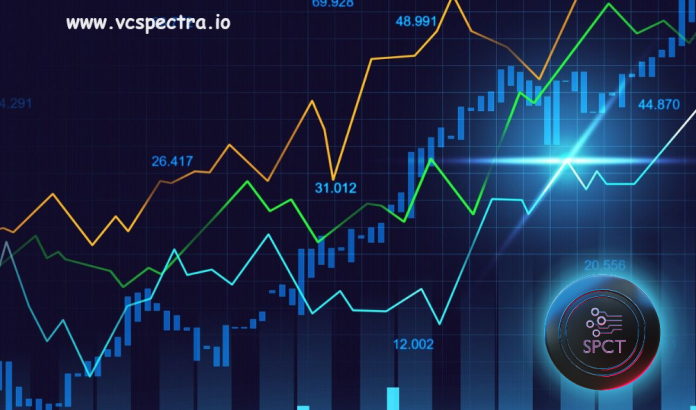 Aptos (APT) and Avalanche (AVAX) token holders have been in a tight spot lately, trading in a downtrend channel for 8 and 15 months, respectively. Meanwhile, up-and-coming virtual asset VC Spectra (SPCT) is in the middle of successful trading in Stage 2 of its public presale. Learn what makes VC Spectra (SPCT) stand out.
Aptos (APT): New Developments Lead to Price Pump
The Aptos (APT) blockchain chose the initial eight startups participating in its Move Accelerator program on August 2, 2023. Aptos (APT) and Outlier Ventures' partnership will support up-and-coming startups constructing with the Move Accelerator programming language.
Aptos (APT) also confirmed it will leverage the suite of artificial intelligence tools of Microsoft. As a result, Web3 adoption among financial enterprises and banks will advance.
Aptos' (APT) bearish traction early this week was quite felt, trading at $6.60 on August 8, down by 1.05% from the previous day's last price of $6.67. Moreover, Aptos (APT) is still down 62.9% from its all-time high of $19.92 on January 26, 2023.
However, it picked up on August 10, 2023, following the Microsoft deal announcement. Aptos (APT) trades at $7.51, up 11.90% from the previous day's price of $6.61. So, investors can expect the bearish period for Aptos (APT) to be fleeting.
Avalanche's (AVAX) Latest Price Drop Worries Investors
Avalanche (AVAX) developers recently launched an initiative called Avalanche Vista. They reportedly intend to spend $50 million on tokenized assets. Avalanche (AVAX) developers will invest in equity, credit, real estate, commodities, and blockchain-native virtual tokens.
Avalanche (AVAX) traded at $12.61 on August 10, down by 0.07% from the previous day's last price of $12.62. Avalanche (AVAX) has left investors anxious because this coin is also down month-to-date by 3.22% from June 30's price of $13.03. Worse than this, it's down by almost 41% from its intra-year high of $21.20, registered on February 2, 2023.
Yet, analysts believe Avalanche (AVAX) declined due to short-term traders' profit-taking and a broader market correction after sharp trading price surges. They also point to regulatory news and general economic concerns. Nonetheless, with Avalanche's (AVAX) resilience, analysts believe its trading price can bounce back to the upper trendline from being near a lower demand zone. Avalanche (AVAX) support levels are $11.78 and $10.46, and resistance levels are worth $14.87 and $16.52.
VC Spectra (SPCT) Continues Its Upbeat Sale Momentum
Aptos (APT) and Avalanche (AVAX) investors who want new cryptocurrency investments can pour their hard-earned funds into VC Spectra (SPCT). This token is an innovation of a team of seasoned technology experts and venture capitalists. VC Spectra (VC) developers aim to help consumers invest in technology and blockchain confidently and easily. They want to make investments accessible to investors, regardless of their financial expertise and background.
Hence, they developed VC Spectra's SPCT, a BRC-20 standard token. The developers built the cryptocurrency on the Bitcoin blockchain, and it functions as the Spectra platform's native utility coin. SPCT is useful for buying into Spectra venture capital funds, earning rewards for participating in the Spectra network, and accessing the Spectra VC protocol's exclusive features. It is currently selling fast in Stage 2 of its public presale.
VC Spectra (SPCT) costs $0.011 apiece, and there are 125 million coins up for grabs. Investors who availed of the tokens can expect to enjoy 127.27% profit once Stage 2 ends. Stage 1 investors raked in a 37.50% yield after buying SPCT tokens priced at $0.008 each. VC Spectra (SPCT) investors who intend to hold on to their investments in Stage 3 of the public presale can anticipate a whopping 212.50% yield when the VC Spectra (SPCT) token's trading price becomes $0.025 apiece.
Learn more about the VC Spectra (SPCT) presale:
Buy Presale: https://invest.vcspectra.io/login
Website: https://vcspectra.io
Telegram: https://t.me/VCSpectra
Twitter: https://twitter.com/spectravcfund
Disclosure: This is a sponsored press release. Please do your research before buying any cryptocurrency or investing in any projects. Read the full disclosure here.