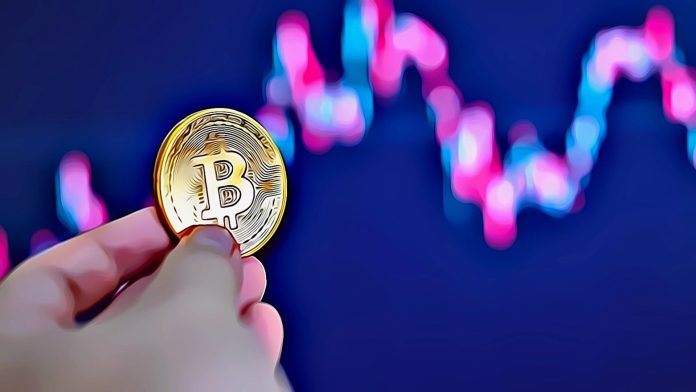 The price of cryptocurrencies continues to fall as BTC struggles to hold support at $19k and ETH breaches the $1,300 level. This follows the bearish momentum that emerged during yesterday's indigenous day holiday. With a current valuation of $921 billion, the market capitalization of all cryptocurrencies fell by another 1.38% today.
Key Notes:
While BTC and ETH struggle to maintain support, the overall cryptocurrency market exhibits bearish signs.
As long as the Fed's harsh monetary policy is in place, stock markets will continue to underperform.
Now is a great time to dollar-cost average your investments and long-term positions while BTC and ETH are trading at relatively low levels.
Bitcoin transactions of $100k and $1m have decreased to levels of 2020.
The fear and greed index is at 24, indicating extreme fear but under better circumstances than the previous week.
Overall Economy Market Update
While stocks display a small upward momentum, the crypto markets have failed to break this week's trend. The NASDAQ and Dow Jones are making modest gains on Tuesday, despite the S&P 500's negative opening.
Today's Washington Post article claims that the Fed's aggressive interest rate hikes are to blame for the stock market's poor performance.
Since March, the Federal Reserve has increased interest rates five times, which is its most aggressive pace in decades. According to the research, two more significant rate increases are likely to occur before the end of the year, barring any semblance of a stock market rebound.
At this point, it almost seems counter-intuitive to keep creating money worth trillions of dollars to "fight" inflation while handicapping the stock market with high interest rates. The Federal Reserve reports that "The FY [Fiscal Year] 2022 print order ranges from 6.9 billion notes to 9.7 billion notes."
Stopping the annual production of billions of dollars worth of cash would be a logical strategy to combat inflation instead of relentlessly raising interest rates and harming the economy.
Consider a cryptocurrency where the creators continuously issue additional tokens for their use, only to raise the buy/sell tax to "fight" the inflation they created in the first place.
General Crypto Market Update
Bitcoin is currently worth $19,103, a 1% decrease from the previous day. $366 billion is its market capitalization, and $29 billion has been traded in the last 24 hours. The good news is that the market can gain pace, as the daily trading volume has increased by 27% in the previous 24 hours.
Compared to Bitcoin, Ethereum is in a similar situation, with prices that are relatively low at $1,280 but a significant rise of 21% in 24-hour trading volume.
It's crucial to note that, according to data from Santiment, bitcoin transactions valued between $100k and $1 million have fallen to levels last seen in 2020.
🐳🤷 As #Bitcoin's price action has become relatively "boring" the past four months, we see that the lack of whale presence has had a lot to do with this lower volatility. $BTC transactions valued at $100k+ and $1m+ have fallen to levels last seen in 2020. https://t.co/92ksM3jp7b pic.twitter.com/zjpyhoUi71

— Santiment (@santimentfeed) October 11, 2022
The indicator measuring current fear and greed is at 24. The situation is still better than last week when the index read 20 points, even as it continues to signify extreme fear.
If you're looking into investing in the crypto space, now might be a fantastic time to dollar-cost average your long-term positions and buy inexpensive crypto assets, NFTs, or even Metaverse lands.
Follow us on Twitter @nulltxnews to stay updated with the latest Crypto, NFT, AI, Cybersecurity, Distributed Computing, and Metaverse news!
Image Source: glowonconcept/123RF // Image Effects by Colorcinch