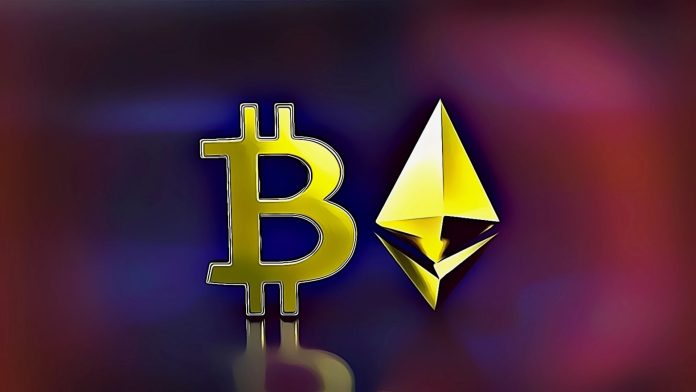 At $931 billion right now on this day dedicated to indigenous people, the market capitalization of all cryptocurrencies is down by 1.42% from yesterday. Bitcoin fell below $20k after holding largely stable over the weekend, and Ethereum is fighting to maintain a price above $1,300. The good news is that trading volume increased noticeably on Monday, with ETHUSD's volume increasing by 51% and BTCUSD's volume increasing by 45% over the course of a day. Let's examine any significant news that has an impact on the prices today.
Summary:
This Indigenous Peoples Day, cryptocurrency markets have a minor bearish trend.
Ethereum keeps battling to hold support at $1,300 as Bitcoin has fallen below the $20k mark.
After hearing reports of North Korean hackers amassing billions of dollars worth of cryptocurrency for use in developing nuclear weapons, the rest of the world is concerned.
The community continues to laud CZ for his prompt response to last week's BSC Bridge breach and for averting a catastrophe.
Despite sideways trading, Ethereum added 135,780 new addresses, and Bitcoin's mining difficulty hit 35.61 trillion.
Although prices are still low, the increasing trade volume indicates that markets have plenty of momentum, and a positive run may occur later this week.
General Cryptocurrency News Update
Today's cryptocurrency news has some bad news. According to a CNET investigation, North Korea has secretly grown to be a cryptocurrency giant, plundering billions in bitcoin assets and using the proceeds to fund its nuclear weapons projects.
The Lazarus Group, one of the most well-known hacking gangs linked to the North Korean government, was able to steal almost $600 million in cryptocurrency from Axie Infinity in addition to $200 million in assets in 2020 and 2021.
Using their strong technological skills, North Korean hackers discreetly collected cryptocurrency worth billions of dollars through shady methods.
This demonstrates that as long as the sector keeps driving innovation at an extraordinary rate, bitcoin will remain the wild west. There will always be new zero-day vulnerabilities that could jeopardize project funding.
Also, a report from Coindesk claims that the consequences of the Binance Smart Chain bridge attack may have been far worse if the validators hadn't taken prompt action. In fact, a large portion of the community is grateful to CZ for acting so fast and stopping hackers from transferring cash off-chain.
While some contend that having a centralized authority over a blockchain goes against the spirit of the cryptocurrency business, CZ demonstrates how a careful balance could avert terrible outcomes from the majority of unavoidable issues.
The cryptocurrency fear and greed index stands at 22, indicating extreme fear, although it is still higher than last week at 20 points. The market has been in a fear state for several months running; in the most recent month, the market moved from Extreme Fear to the Fear level by 28 points.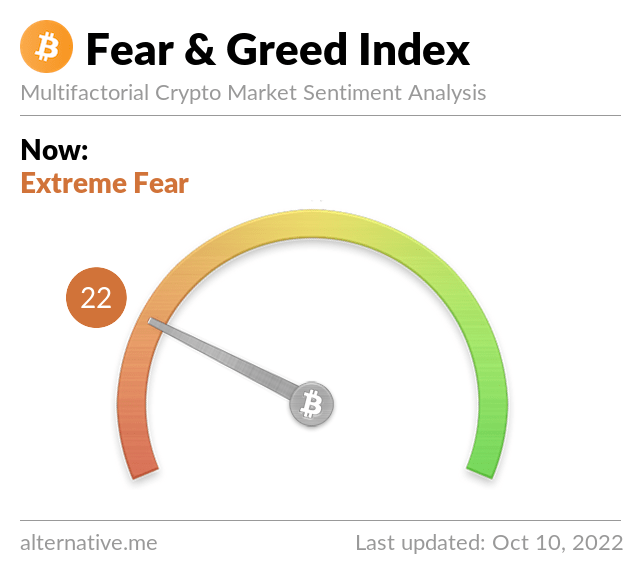 Despite the lackluster performance of cryptocurrency prices, the increased trading volume indicates that the market is gaining traction and may experience a bullish run by next week.
Despite the sideways trading, the number of new Ethereum addresses issued on Saturday surged to 135,780, according to Santiment. At the same time, Bitcoin's Mining Difficulty reached an all-time high of 35.61 Trillion, according to BTC.com.
Another optimistic indicator for this week is how well prices maintain support. The current stock market's poor performance is the leading cause of Bitcoin's and Ethereum's underperformance.
The S&P 500, NASDAQ, and Dow Jones all started the day in the red, which dragged down Bitcoin and the other cryptocurrency markets. Although the Fed did hint that they would loosen up on their monetary policy to allow the economy to catch up, the stock market has so far continued to perform poorly.
Follow us on Twitter @nulltxnews to stay updated with the latest Crypto, NFT, AI, Cybersecurity, Distributed Computing, and Metaverse news!
Image Source: 3dphotogallery/123RF // Image Effects by Colorcinch