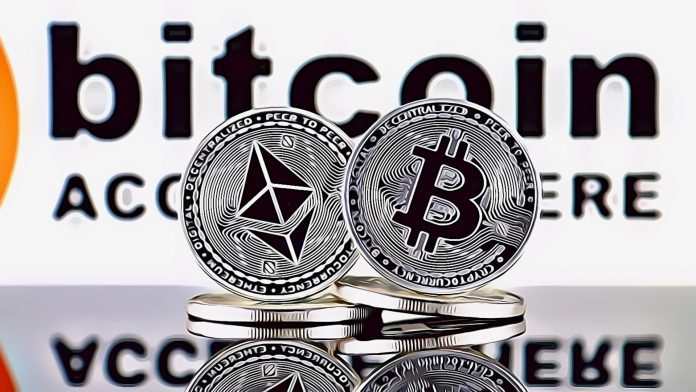 The values of Bitcoin and Ethereum are still having trouble finding support despite a brief bullish surge and recovery on Thursday. This week, the 0.75% increase in Fed interest rates significantly boosted the bearish momentum on the global and cryptocurrency markets.
Since equities opened lower on Friday, with the Dow Jones down 1.45%, the S&P 500 down 1.68%, and the NASDAQ falling by 1.13% in the first few hours after opening, it is not unexpected that cryptocurrency markets have not improved much. Let's examine recent news that impacts Bitcoin, Ethereum, and world markets on Friday.
Summary:
Following a small rally on Thursday, support for Bitcoin and Ethereum is still elusive.
The recent bear market has been ruthless on bitcoin miners, with Compute North becoming the latest victim and filing for Chapter 11 bankruptcy after paying roughly $500 million.
As miners leave the blockchain and sell off their ETH, Ethereum struggles after the merging; it will probably take several months for prices to recover.
Even though cryptocurrency projects are still developing and innovating, it seems unlikely that considerable bullish momentum will develop this year, given the status of world politics, the pandemic, and the global economy.
General Market News Update
The $20k support, which has been a crucial level for Bitcoin over the past few months, is still difficult for it to hold onto. Investors are hesitant to invest in and open long-term positions in volatile assets like cryptocurrency due to the bearish momentum and the state of the global economy.
Major Bitcoin mining operations are among the industries hardest hit by the cryptocurrency bear market. Compute North is the most recent company to file for bankruptcy, which owes up to $500 million.
According to a story from Yahoo Finance:
"Compute North, one of the largest operators of crypto-mining data centers, filed for bankruptcy and revealed that its CEO stepped down as the rout in cryptocurrency prices weighs on the industry."
Due to the mining difficulty and the more than 50% drop in prices over the previous few months, the company has been unable to recover profitability after funding approximately $385 million in February.
In other more encouraging news, Michael Saylor has maintained his bullish outlook for BTC, predicting that Bitcoin may reach $68k in four years and over $500k in the next ten years.
It is evident that Bitcoin continues to be influenced by the price movement of the stock market and has a strong correlation with the global markets for some reason. We will probably observe substantial bullish momentum for cryptocurrencies like Bitcoin and Ethereum if the world economy returns to healthy levels.
Ethereum Market News Update
Speaking of Ethereum, it appears that despite the Merge's success and the network's ability to accommodate a considerably bigger user base over the next months, the fact that many miners have left the network and are selling off their ETH has a huge negative impact on the value of the asset.
While some expected Ethereum to show bullish momentum after the Merge, in reality, Ethereum only experienced significant losses. Around the time of the Merge, Ethereum was trading at $1,700, but it is currently having trouble maintaining support at $1,300.
For Ethereum miners to accept their losses and go to another POW coin like Ethereum Classic, it might take several months. For now, Expect Ethereum to trade in the low $1,000s for the foreseeable future. Moreover, it's unlikely that ETHUSD will increase over $2k until the price of Bitcoin and the stock market significantly improve.
Final Thoughts
When it comes to cryptocurrency markets, patience is a must because it's normal to have a long, drawn-out down market, followed by a brief surge of bullish momentum during which long-term investors are rewarded with 5x–10x gains in a couple of months.
Overall, the crypto community is growing and innovating; therefore, sooner or later, the gloomy market mood will shift. Even though 2022 may be "cursed," and we're not going to experience any meaningful upturn this year, next year is a new beginning, and we might finally start to experience a rebound if the worldwide situation with political unrest, the Covid-19 pandemic, and the state of the economy improves.
Disclosure: This is not trading or investment advice. Always do your research before buying any cryptocurrency or investing in any services.
Follow us on Twitter @nulltxnews to stay updated with the latest Crypto, NFT, AI, Cybersecurity, Distributed Computing, and Metaverse news!
Image Source: promesaartstudio/123RF // Image Effects by Colorcinch