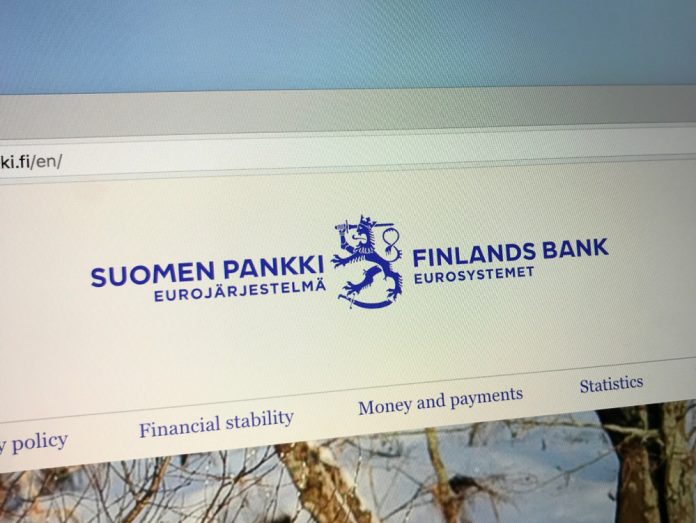 Various banks and financial institutions around the world have a negative view of cryptocurrencies. Although some banks have revised their outlooks, it appears the Bank of Finland is not among them. Its new paper on Bitcoin and other virtual currencies shows there is still a distinct lack of trust and belief in this growing industry.
Refuting Cryptocurrencies in 2018
Every person or company is entitled to their own opinions and thoughts. Especially when it comes to cryptocurrencies, those opinions can differ enormously. The Bank of Finland has made it clear that it sees no real future for Bitcoin or any other cryptocurrency. It is an unfortunate stance, but it is not entirely surprising at this stage.
A new document has been issued by the Bank of Finland which touches upon virtual currencies in their current form. Dedicating 133 pages to this topic shows that the BoF has put a lot of effort into this venture, although it has not yielded any positive conclusions, which is surprising. While cryptocurrencies are a threat to banks, openly opposing this new form of money seems rather counterproductive.
For the Bank of Finland, all cryptocurrencies are a fallacy. It firmly believes currency cannot be digitized, which seems to contradict how most banks operate in this day and age. Finance has become increasingly digitized over the past few years, as fewer transactions take place in physical form. With mobile payments rising in popularity, that situation will not change anytime soon.
When it comes to Bitcoin having intrinsic value, there is no clear-cut answer in this regard. For the Bank of Finland, there is no intrinsic value associated with Bitcoin or any other cryptocurrency. Moreover, the bank believes Bitcoin's network is incapable of transferring money. Nor is there any expectation of Bitcoin becoming a real currency, but that is not entirely surprising for a bank.
These remarks against cryptocurrency come at a rather interesting time. Considering that all cryptocurrency prices have fallen significantly throughout 2018, it is only natural that those who oppose Bitcoin wouldn't hesitate to issue remarks to push the price down even further. Not everyone has to believe in Bitcoin for this cryptocurrency to succeed.
The comments by the Bank of Finland will undoubtedly spark a lot of new debates. The cryptocurrency industry is not without flaws, issues, and concerns. Even so, the industry is evolving at an accelerated pace. Even major banks acknowledge that Bitcoin and altcoins have potential. The Bank of Finland has taken the opposite view, but it may still come around in the end.
Image(s): Shutterstock.com