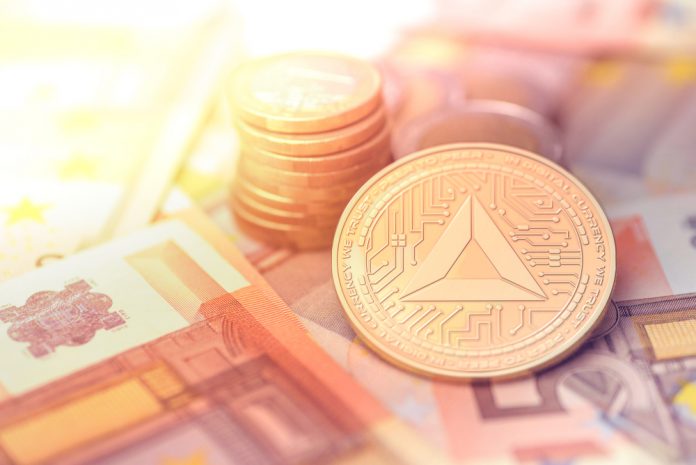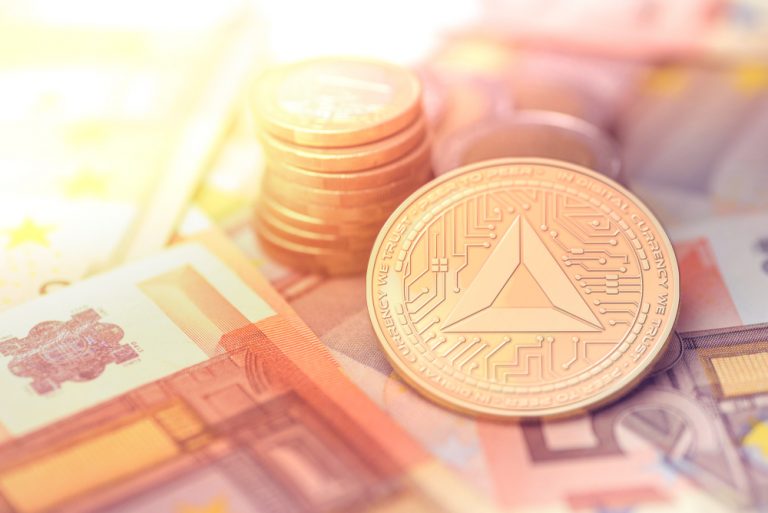 It seems today will not necessarily offer any more promising crypto market momentum compared to yesterday. While fewer markets are in the red at this time, there is still a lot of unease to contend with. As far as the top markets are concerned, nothing is moving in a decisive manner. However, it seems the Basic Attention Token price is losing ground again after an unexpected bullish run yesterday.
Basic Attention Token Price Drops Again
It has been a pretty interesting week for Basic Attention Token, at least in the price department. Following some new developments and partnerships, it appears the interest in this token is moving up again nicely. However, most of that positive momentum which materialized yesterday has all but disappeared today. The result is a decline in price, which was entirely to be expected.
More specifically, the Basic Attention Token price has decreased by just over 5% across the board. Not entirely surprising, as there was a very strong uptrend just yesterday. It is only normal traders start taking profits when the momentum works in their favor. Especially with BAT, one has to take profits quickly, as the momentum can easily sour where this token is concerned. For now, one BAT is valued at $0.1768, or 4,588 Satoshi.
As is always the case in the crypto industry, the overall trading volume tends to take a serious hit on Sundays. For BAT, the volume sits at just $21.74m, which is a lot lower compared to yesterday when the price was getting pumped. As such, it seems likely to assume the price decline will continue for a few more hours to come, unless something changes out of the blue.
What is rather peculiar is how traders shared an interesting chart yesterday. TQ Crypto confirms Basic Attention Token successfully broke above the 200-day moving average for the first time since November of 2018. To most people, that seems like a major bull flag, yet the market has capitulated as a result. This creates a lot of short-term uncertainty, although no massive losses are to be expected at this time.
$BATUSD breaks above 200-day moving average for the first time since November 12, 2018: https://t.co/Bs324oUrwS
Sentiment: Very bullish #BATUSD #BAT/USD

— TQ Crypto (@tq_crypto) March 3, 2019
For those traders who want to make money but remain hesitant about trusting Basic Attention Token's momentum, exploring arbitrage opportunities is always a viable alternative. Today, BAT is seemingly a part of a triangular arbitrage opportunity which involves Litecoin as well. The exchanges involved are Binance, Kraken, and Koinex, which means overall liquidity should not pose too many problems.
Hurry! 45.64% triangular arbitrage considering volume in #LTC via #Binance. If you buy #LTC in #BTC market from #Kraken and convert it to #BAT in #Binance and sell it on #Koinex.

— KoinKnight (@KoinKnight) March 3, 2019
Although this new BAT price decline will make some traders anxious, it was to be expected this market would not remain bullish for very long. The overall market circumstances do not favor a strong uptrend as of right now, although Bitcoin has begun showing minor signs of recovery. This will not be the last time the value of Basic Attention Token rises, but it seems the $0.176 level will need to begin acting as support first.
---
Disclaimer: This is not trading or investment advice. The above article is for entertainment and education purposes only. Please do your own research before purchasing or investing into any cryptocurrency.
Image(s): Shutterstock.com