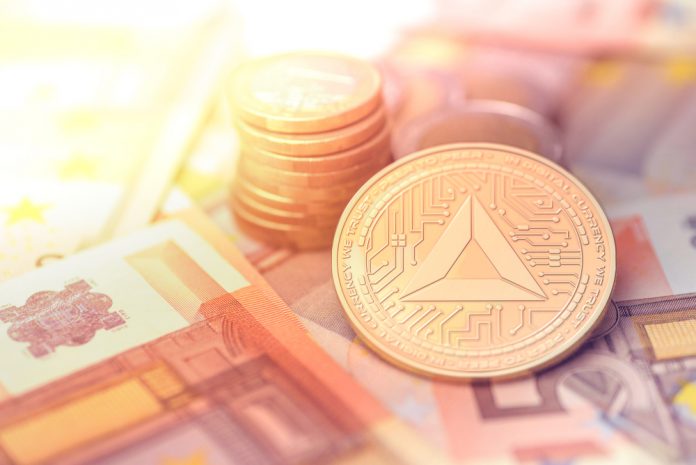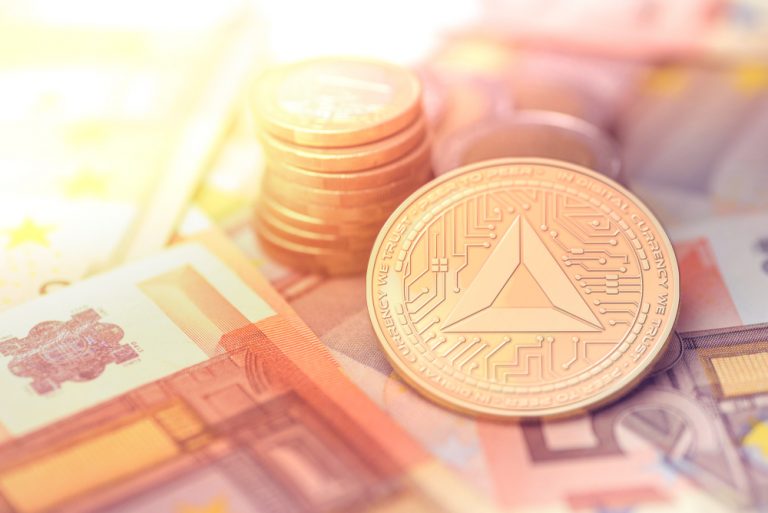 There is a fair amount of bearish pressure on all of the cryptocurrency markets. This is primarily the result of Bitcoin dipping in the red, although that is never the only reason for this particular turn of events. The Basic Attention Token price is retracing pretty hard, as the $0.37 level could not be sustained at this time.
Basic Attention Token Price Dips Hard
It is not entirely uncommon to see this wave of bearish pressure materialize at this particular time. A lot of markets have noted very strong gains in recent weeks, yet it is evident such an uptrend will be met with a correction sooner or later. As Bitcoin is now struggling to push ahead even further, it is normal to see the altcoins struggle significantly as well. For Basic Attention Token, its most recent surge has come crashing down in quick succession.
To put this in perspective, the Basic Attention Token price has lost 11.55% in its retrace to $0.368799. There is also an 8.73% decline in BAT/BTC, as its ratio now sits at 7m020 Satoshi. Furthermore, the 6.68% deficit in BAT/ETH further confirm the coming hours will remain rather rough, for obvious reasons. All things considered, this correction can be a good thing in terms of sustaining the long-term upward momentum.
The big news of the week is how Brave browser users can finally start to earn BAT for viewing ads. While that is a significant breakthrough, it would appear this project also suffers from a key problem when it comes to the World Wide Web. Ads are only available in very specific regions right now, which further makes some users unhappy as to why they can't earn money as promised. This situation will be addressed eventually, but it is still somewhat disappointing.
$BAT #BAT it has begun baby!!! pic.twitter.com/cX16OnnC1x

— Alex (@RsRckt) April 26, 2019
There are also some concerns as to whether or not the rewards being paid out in BAT is something that will be beneficial. As Yune_Tubi explains, getting paid in BTC would be far more favorable. As such, it seems likely a lot of BAT earners will effectively cash out their tokens for Bitcoin on a regular basis. That situation may come to change in the future, but when it is raised as a potential concern on day one, things might not necessarily look all that great.
I hear someone's implementing BAT concepts into bitcoin payouts. I'm a ETH fan, but I'd love to get BTC payouts of ~$300 per year in bitcoin just for internet browsing. #BAT #BTC

I honestly would prefer BTC payouts.

— yune_tubi (@yune_tubi) April 26, 2019
Luckily, there are also plenty of people who don't mind just earning BAT these days. Diogenes Valcantes is quite pleased with this utility token and how it is effectively rewarding users for browsing the internet as they would do normally.  It will be interesting to see how all of these payouts will occur over time and whether or not users can make some good money with the Brave browser. No one will get rich overnight, though.
This #Brave #BAT utility token makes a lot of sense. It turned Google's revenue model upside down—it provides high privacy and pays you for viewing ads. This is now my default/favorite browser. pic.twitter.com/tfwgC7fnvN

— Diogenes Valcantes (@diogenesjdc) April 26, 2019
While the current BAT price trend may prove to be somewhat troublesome, there is a genuine chance things will turn around fairly quickly. It will primarily depend on what happens to Bitcoin, as the world's leading cryptocurrency dictates the pace for most of the alternative markets. As such, today and the upcoming weekend will be pretty interesting to keep an eye on, either for better or worse.
---
Disclaimer: This is not trading or investment advice. The above article is for entertainment and education purposes only. Please do your own research before purchasing or investing into any cryptocurrency.
Image(s): Shutterstock.com