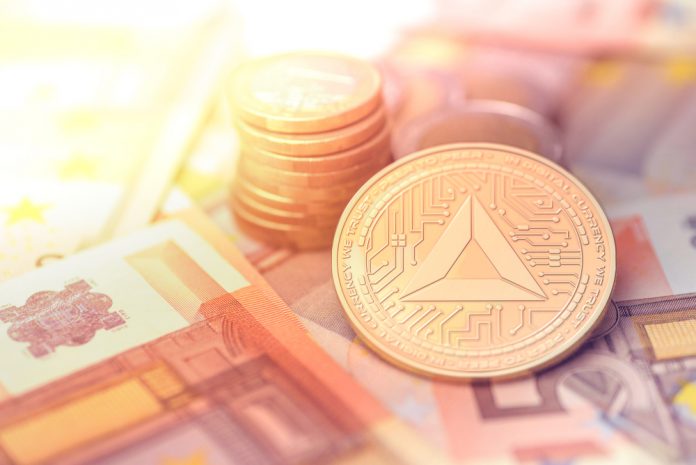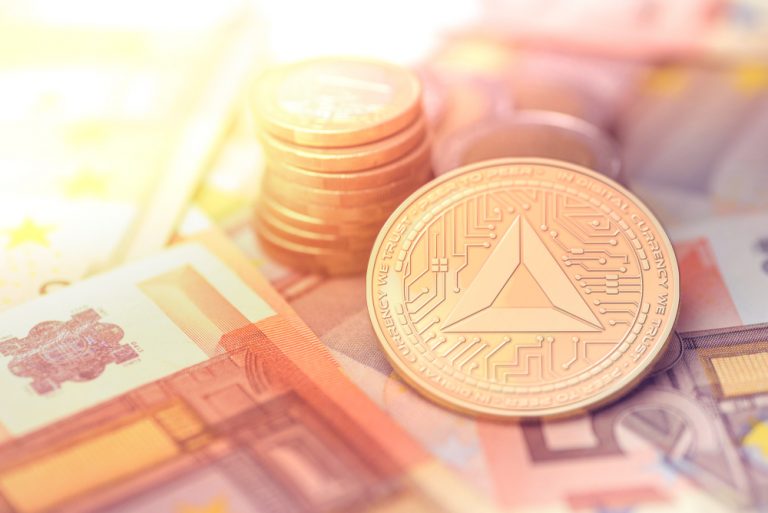 After what appeared to start off as a bullish day for all cryptocurrencies, yesterday quickly turned into a bit of an onslaught. Most of the top markets have lost between 2% and 6% as a result, although there are always some notable exceptions. The Basic Attention Token price has shrugged off any bearish pressure, and is now skyrocketing once again. It is a remarkable turn of events, and one which makes many traders a lot of good money.  
Basic Attention Token Price Shoots up Again
For anyone who has looked at the BAT price chart in recent months, it quickly becomes apparent this currency sees ups and downs on a regular basis. With many ups and downs to be noted in terms of pricing and market cap, it is one of the more volatile markets to keep an eye on. The latest uptrend, however, has been in place for some time now and seems very hard to break. That could be interpreted as a very bullish sign for long-term speculators, although the market will remain unpredictable first and foremost.
Over the past few hours, the Basic Attention Token price has gained 10.7% to rise back to $0.437646. There is also a 9.5% gain in BAT/BTC, and a 14% increase in BAT/ETH. All of these developments are very promising in their own regard, which further shows there is a lot of momentum behind this market at this time. Combined with over $109m worth of trading volume, there is plenty of potential market momentum looming around the corner.
The current BAT price trend has many people on Twitter excited, which is far from surprising. Profits always seem to make a lot of people happy, as no one will deny the opportunity to make good money. Decentralized Bliss has high hopes for BAT and a few other coins, which might pop off in the very near future. As promising as Basic Attention Token might look right now, diversifying one's portfolio remains the most viable strategy first and foremost.
Randomly thinking, if everything plays out like it's planned, #decentraland will be huge. So will #BAT, and not just in prices either, actual use cases. I'm so hopeful for the future, but only if we will it. Spread awareness when and were you can. Make them see we are here! #BTC

— Decentralized Bliss (@dqblissard) April 24, 2019
A somewhat similar sentiment is shared by ShareableGuy. He is quite convinced things are still looking strong for Bitcoin and all of the top alternative markets in place right now. This list includes Basic Attention Token, among others, but it remains to be seen how things will play out exactly. Whereas some of the other coins on this list have lost USD and BTC value alike, BAT seems more than capable of bucking that trend.
Anyone worried about strong alt coins like #xrp, #trx , #ada, #bat etc don't be. There is nothing to fear. These coins will not perish away. $ value is still roughly same unlike its #btc value. Hold strong unless you are experienced at TA/ trading. Those who hold long term win.

— ShareableGuy⚡ (@crusaderl8) April 24, 2019
When looking at the actual price chart, it would appear there is a lot of interesting information to be looked at. Mihir Naik is quite pleased with the quick 5.5% profit he secured over a three-hour period, yet it remains to be seen how the market will evolve exactly. While BAT has broken out of the downward trench, there is still a chance a new resistance will be met in the very near future. Assuming that is the case, there is no telling where the price might end up at.
Have a look at the last tweet & the attached. The suggested entry & the support level turned out to be good. Price bounced above the support level & now moving up towards the target.

5.5% gain in 3 hrs is awesome when most of the coins are down.#BAT $BAT #BasicAttentionToken pic.twitter.com/qlQcIfYKay

— Mihir Naik (@MihirNaik19) April 24, 2019
All things considered, it is rather interesting to see the Basic Attention Token price note such major gains across the board. While there are other markets which could do the exact same, it seems BAT does so in a far more convincing manner. How long these gains will remain in place, is very difficult to predict at this time. A push to $0.45 seems plausible in the long run, but it might not act as a new support level right away.
---
Disclaimer: This is not trading or investment advice. The above article is for entertainment and education purposes only. Please do your own research before purchasing or investing into any cryptocurrency.
Image(s): Shutterstock.com