Bitop digital asset is an advanced technology trading platform that focuses on CFDs and provides a unique and revolutionized experience for users who just began their journey in cryptocurrencies or are more experienced.
The platform allows customers to seamlessly trade, conduct transactions of any size, and have a free and open trading environment, secure deposits and withdrawal environment.
The Big Picture
The world's leading cryptocurrency contracts exchange in Singapore provides services in more than 150 countries. Following the motto "Complex contracts simple trade", Bitop offers an ultimate simplified trading experience to customers.
Bitop is a very suitable platform for new users that are looking for a system that is easy to operate. Granting a user-friendly environment that allows digital currency enthusiasts to simply trade, enjoy the benefits of it and participate in conversations around the world.
The project is managed by an executive team of top professionals with plenty of years of experience in the financial industry that continues to prove the strength and professionalism of the company in the digital exchange world, granting customers the security and trust to help them achieve their goals via operation solutions and value-added services.
Complex Contracts Simple Trade
The CFD trading market has extremely limited trading tools and most of the time, insufficient trading volume, spreads, depth, strategies, etc. Oftentimes when an individual wants to obtain a trading income from any exchange, it becomes really difficult and exhausting. However, Bitop has created a revolutionized "one-click copy"where new users can use small funds to trade and operate contracts through simulated trading, helping them familiarize themselves with CFD trading.
Spot Trading
With the advent of digital trading systems and electronic money transfers, spot trading has rapidly grown in the last decade. It refers to an acquisition or sale of digital or other financial assets which is due to be immediately delivered on a particular spot date. In the traditional sense, spot trading is the act of buying and selling stocks.
Margin Trading
Essentially, margin trading amplifies trading results so that traders can realize larger profits on successful trades. In traditional trading, refers to trading assets and using funds provided by a third party allowing traders to access greater sums of capital and leverage their position.
In cryptocurrency trading, funds are often provided by other traders, who earn interest based on the market demand for margin funds. In this process, users need to make repayments based on the amount of borrowed money, interest rate, and time. The calculation method is simple interest.
It is important to mention that margin trading will be accompanied by leverage multiples which translates into magnifying customers funds by 10 times. The higher the leverage, the higher the profit and in consequence, the higher the risk.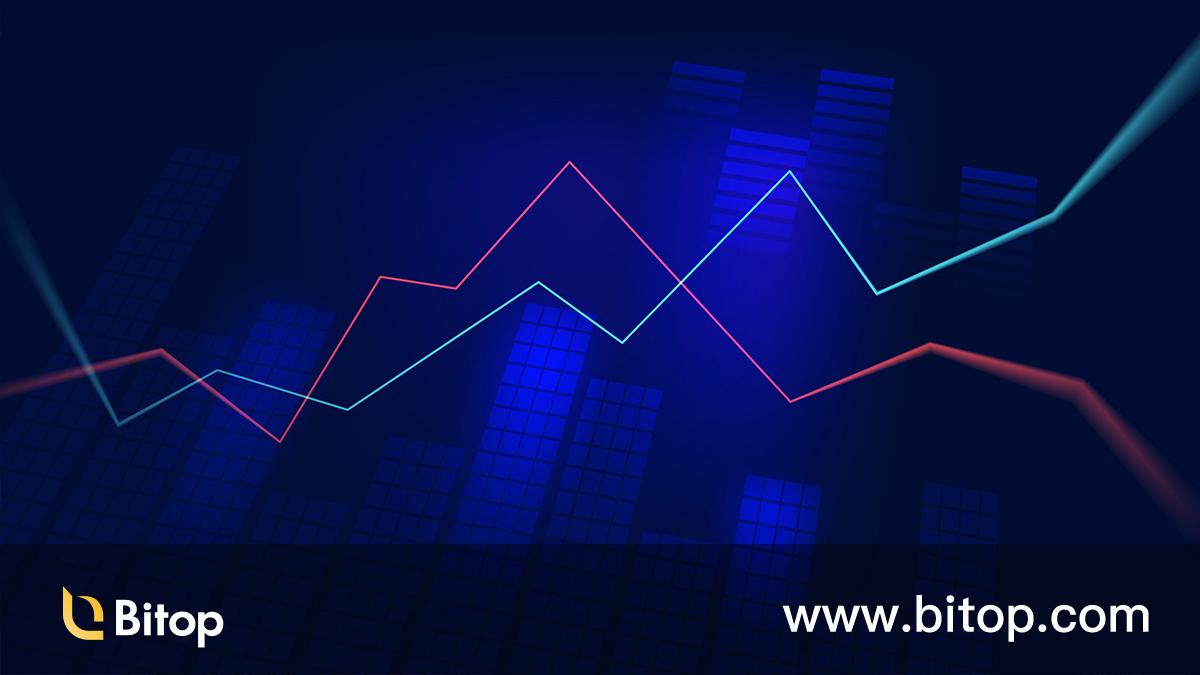 CFD Trading
CFD allows customers to go long or short the price of Bitcoin, find profit opportunities from rising or falling trends and use leverage. CFDs trade and are dependent on the price of Bitcoin and its performance, whether it rises or falls to USD and therefore will not hold Bitcoin. Like in traditional trading, if customers jump onto the right opportunity at the right time they will profit but there's also the risk of trading at the wrong time and losing money.
Through Bitop's platform users can log in to their existing account or create a new account and begin trading Bitcoin CFDs. At the same time, customers can also opt to open a demo account to practice and familiarize themselves before starting to trade.
Perpetual Contracts
Similar to leveraged spot trading, perpetual contracts give investors the benefits of rising digital currency prices by buying and going long or selling and shorting. Perpetual contacts have no expiration date which means there is no restriction on the holding time.
Bitop, Seamless Trading Experience
Bitop Exchange is committed to solving the problems of decentralized exchanges as well as the potential huge crisis in the digital era. Based on the construction of a strong underlying technology of their exchange, they have a clear direction for their future goals and will continue to climb to the top of the digital assets industry.
Key advantages of Bitop Exchange include 100+ CFDs in multiple pairs, free demo account with 100K virtual USDT funds for practice, innovative mirror trading (copy trading) system, 3 levels of API security and MSB licenses from the US and Canada.
Trade now on www.bitop.com
Bitop Official Twitter: https://twitter.com/bitop_exchange
Bitop Instagram: https://www.instagram.com/bitop_exchange