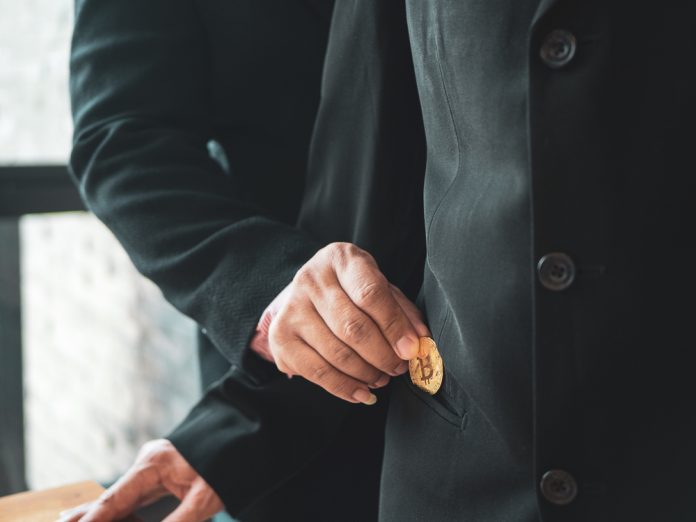 Mike Novogratz, a billionaire investor who formerly managed Fortress Investment Group and Goldman Sachs, is said to be investing hundreds of millions of dollars in emerging Bitcoin and crypto startups.
Chasing Big Money
This week, Business Insider reported that an insider within Mike Novogratz's cryptocurrency company and investment firm Galaxy Digital has said that the firm secured hundreds of millions of dollars from its clients and other investors in the traditional finance industry to back innovative and emerging crypto startups that can bridge the gap between Wall Street and the cryptocurrency markets.
Initial coin offering (ICO) projects and custodian solution providers will likely be the focus of Galaxy Digital, given the interest of Novogratz in Ethereum and highly anticipated ICOs like EOS, and his specialty in the traditional finance sector.
For many months, multi-billion dollar companies within the cryptocurrency market including Coinbase, the world's most widely-utilized cryptocurrency exchange, brokerage, and wallet, have been working with various large-scale hedge funds and regulators to establish a trusted custodianship.
Kyle Samani, the co-founder and managing partner of Multicoin Capital, a cryptocurrency-focused hedge fund that is actively cooperating with Coinbase to create a trusted custodianship in the institutional market, said that for both retail and institutional investors, custody has been the last barrier.
"There are a lot of investors where custodianship was the final barrier. Over the next year, the market will come to recognize that custodianship is a solved problem. This will unlock a big wave of capital," Samani told Bloomberg.
Already, according to Business Insider's sources, Novogratz's fund has invested in a wide range of high-volume ICO projects and early-stage companies. One of Galaxy Digital's ICO-targeted funds is a $325 million EOS fund that finances developers who maximize EOS's blockchain protocol to create scalable decentralized applications.
Colleen Sullivan, a partner at CMT Digital, a venture capital firm that is focusing on funding a suite of institutional cryptocurrency products, said:
"We look for things missing in the market. What can help usher a wave of institutional capital. That's better infrastructure and we definitely need custody solutions to mature."
FOMO Amongst Institutional Investors
Previously, Novogratz stated that the fear of missing out, or FOMO, amongst institutional investors will trigger the next mid to long-term bull rally that could bring the valuation of the cryptocurrency market to trillions of dollars.
At the Bloomberg Invest New York Summit, Novogratz said:
"It won't go there ($20 trillion) right away. What is going to happen is, one of these intrepid pension funds, somebody who is a market leader, is going to say, you know what? We've got custody, Goldman Sachs is involved, Bloomberg has an index I can track my performance against, and they're going to buy. And all of a sudden, the second guy buys. The same FOMO that you saw in retail [will be demonstrated by institutional investors]."
In light of the recent market correction, Novogratz further emphasized that the crypto market will feel like a bubble when it reaches a valuation of $20 trillion, and it will not stop there. Unlike the dotcom hype, Novogratz noted that crypto has a global market and a global mania.
Currently, apart from the substantially larger volume and capital, the crypto market is no different from where it was in 2014; the market is still predominantly led by retail investors rather than institutional investors. Billionaire investors like Novogratz see big money to be made on the institutional side of the cryptocurrency market in the long term.
Image(s): Shutterstock.com