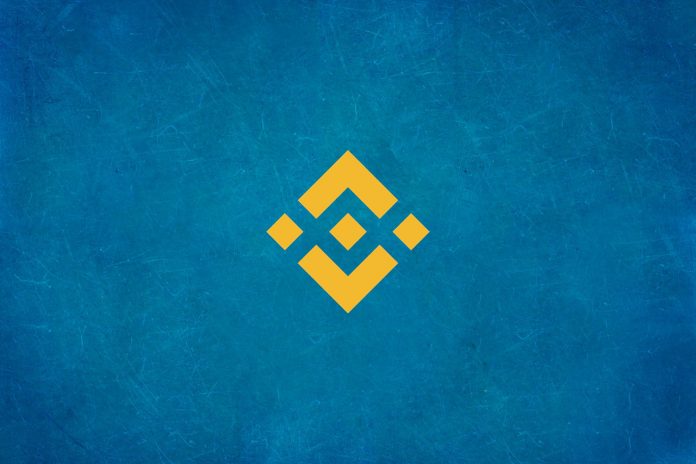 Not a great start for cryptocurrencies this week as most markets are down. Litecoin is leading the bear train with a 7% loss, while the rest of the top 10 cryptos are bleeding as well. BNB is down over 4.37% continuing on its downward trajectory after peaking at $22.78 last week. Let's take a look at any relevant BNB news that might be affecting the market and see if the charts tell us anything.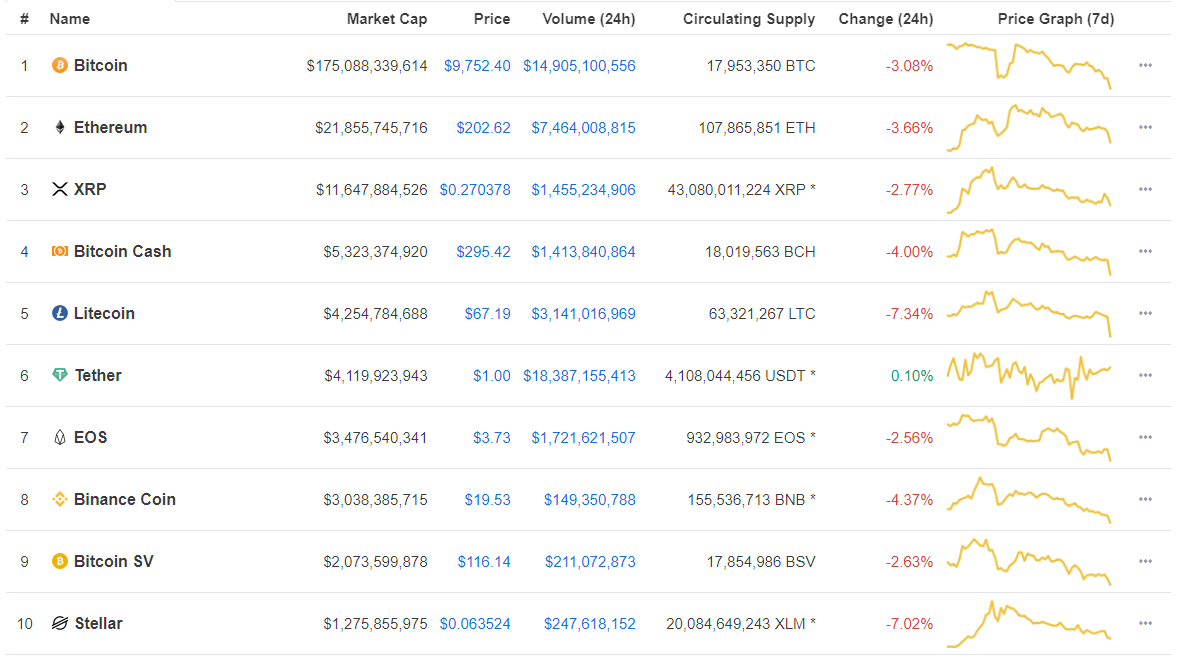 Binance News
Back in June, Binance announced that they will be shutting their doors down to US users come September. Since then, Binance has launched their US version of the exchange at Binance.us.
The big news are that Binance will be opening trading on the US exchange on Tuesday, September 24th. Unfortunately, it looks like the market is relatively unaffected by these news as the BNB price continues to slide downhill.
In other not so positive news, there was some recent twitter drama with Digibyte and Binance. Specifically, Digibyte CTO Jared Tate, claimed that Binance asked for $300,000 and 3% of the total coin supply to be listed on their exchange.
Did a video call with the "Binance" team a few weeks ago. They wanted $300,000 and 3% of all DGB for "insurance for their customers against blockchain hacks & defects" to list $DGB. Told them that is not possible with a truly decentralized #blockchain like #DigiByte.

— Jared Tate (@jaredctate) September 20, 2019
In response, Binance CEO Changpend Zao savagely responded by saying: "not gonna waste any time on these types of guys. There are more interesting things to do in life. Moving on…"
lol, interesting (in a fk'ed up way). I think he specifically does NOT want DGB listed on Binance.

not gonna waste any time on these types of guys. There are more interesting things to do in life. Moving on…

— CZ Binance (@cz_binance) September 21, 2019
BNB Price Analysis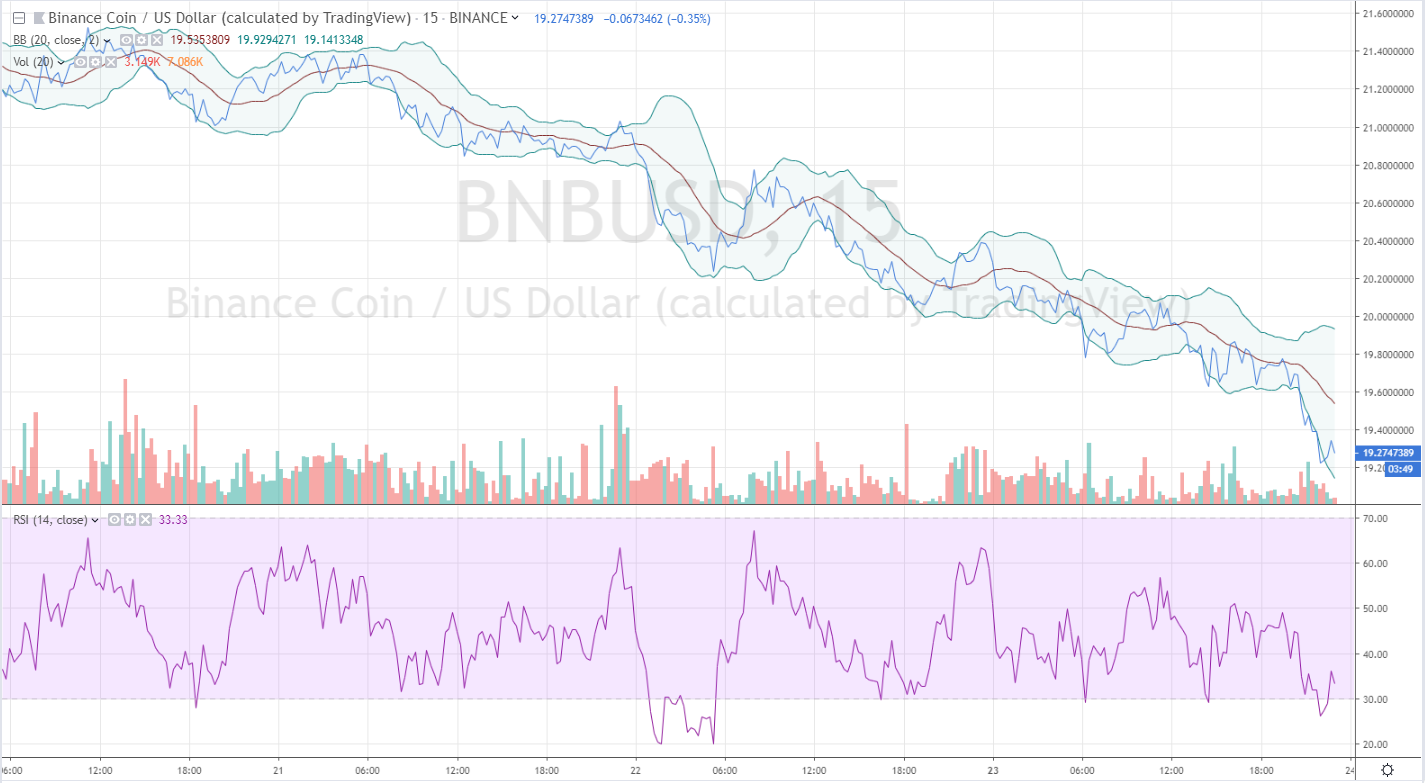 Relative Strength Index: The RSI is currently at 34 points. That's definitely on the low side, meaning the market is approaching the oversold level.
Bollinger Bands: The BNB price has been riding on the lower bollinger band for the past few hours. That's not a good sign as that means that bearish momentum is significant.
Volume: There is moderate amount of volume which means that the market does have enough fuel to make moves.
BNB Price Prediction
The RSI and Bollinger Bands are clearly showing a bearish sentiment. Moreover, the moderate amount of volume is concerning because that means that the market can continue to slide downwards.
Disregarding the above indicators and keeping in mind the recent news, I'm going to predict that BNB will make a swift recovery to the $19.6 level. BNB is at a low that hasn't been seen in quite some time, and there is no real reason for the downward slide. There was some drama about the Digibyte debacle, but that should have no effect on Binance Coin's price.
---
Disclaimer: This is not trading or investment advice. The above article is for entertainment and education purposes only. Please do your own research before purchasing or investing into any cryptocurrency or digital currency.