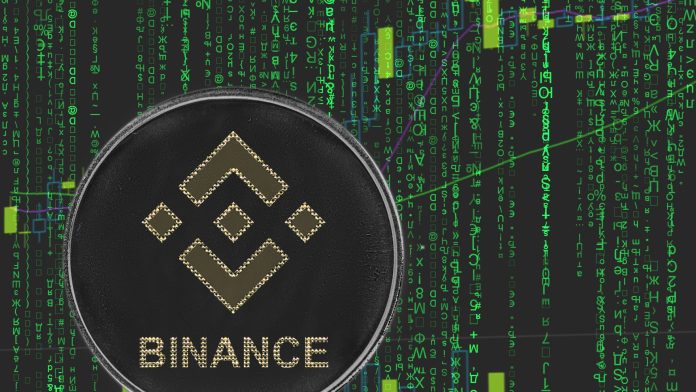 Binance Coin remains a significant player in crypto as one of the highest-utility cryptocurrencies. As the fifth-largest crypto asset by market cap, BNB provides the best alternative to Ethereum's high gas fees, perfect for projects requiring a high amount of on-chain interaction such as NFT, Metaverse, DeFi, Web3, and other decentralized applications. With the current crypto bull market, BNB is showing substantial price growth, trading at $277, up over 8% in the past 24 hours. Let's look at any relevant Binance Coin news affecting its market and look at Finder.com's price prediction for the crypto asset.
Binance Coin News
The most relevant news surrounding Binance Coin and the Binance exchange CEO, Changpeng Zhao, is his recent defamation lawsuit against Bloomberg's Hong Kong partner.
According to a report from Coindesk:
"Binance CEO Changpeng Zhao on Monday filed a lawsuit against Bloomberg Businessweek's Hong Kong publisher Modern Media CL claiming defamation over a translated Chinese language article title that portrayed the crypto exchange chief as running a Ponzi scheme."
Zhao took issue with the article's portrayal of the Binance exchange as somehow running an illegal operation, calling it a "Ponzi scheme."
One thing is clear, Binance isn't a Ponzi scheme as it provides genuine services to millions of users. Moreover, BNB is a fork of Ethereum, which makes the argument that Binance's token is somehow "shady" extremely weak. BNB provides several advantages to Ethereum in the form of lower gas fees and a robust ecosystem of Decentralized Exchanges, dApps, launchpads for emerging projects, and much more.
This isn't the first time Binance has been fighting to clear its name with the media. The exchange sued Forbes in 2020 over alleged defamatory statements regarding the platform, later dropping the suit.
BNB Price
As expected, news of the lawsuit by Binance caused a slight correction for BNB. However, the cryptocurrency recovered exceptionally well this week, rising from a low of $242 to a current level of $277 at the time of writing this article.
BNB managed to capitalize on the crypto bull market led by Ethereum's "merge trade," as the digital asset's network is highly similar to ETH's. Moreover, since the networks are so similar and Ethereum's merge update will be open source, BNB could also integrate some of Ethereum's updates when they launch on the network, signaling the tremendous potential for BNB in the coming months.
BNB Price Prediction
According to a recent report from Finder.com, released on July 26th, BNB is expected to end the year at $274, quite a conservative prediction as the crypto asset is currently trading at $277.
What's more interesting are the long-term predictions for BNB. According to a panel of 54 fintech specialists, BNB is set to hit $781 by 2025 and $1,814 by the end of 2030.
Some factors that the fintech specialists considered when establishing bullish price predictions included BNB's burn mechanism, which is included in every transaction fee. In addition, Binance conducts quarterly burns of BNB, further decreasing the supply of the token, and contributing to positive pressure in the market.
BNB's purpose for fast and cheap transactions provides the utility that crypto markets need right now, as major digital assets are still upgrading their networks to accommodate the influx of users. Bitcoin's lightning network is still a ways away, and Ethereum's merge is scheduled for September. Whether the above solutions will provide the necessary network throughput to handle thousands of transactions per second is yet to be seen.
Disclosure: This is not trading or investment advice. Always do your research before buying any cryptocurrency or investing in any tokens.
Follow us on Twitter @nulltxnews to stay updated with the latest Crypto, NFT, AI, Cybersecurity, Distributed Computing, and Metaverse news!
Image Source: slavstan/123RF