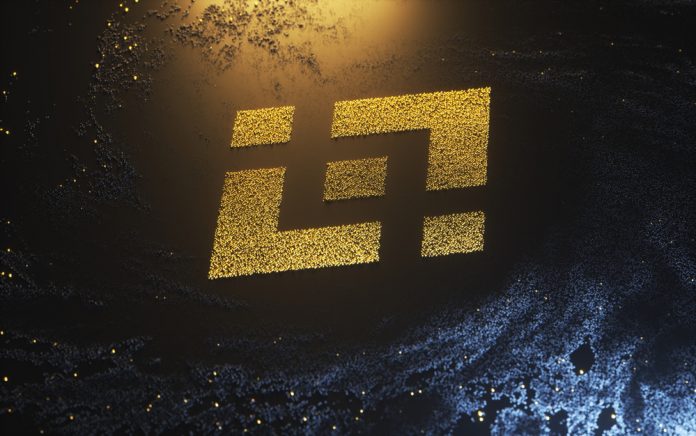 In the cryptocurrency world, there is always interesting momentum to keep an eye on. While weekends are not usually known for their bullish momentum, today has proven to be a more than interesting exception in this regard. The Binance Coin price is moving up swiftly, as yesterday's trend is still in place today. This also marks the first new all-time high for BNB in over a year.
Binance Coin Price Keeps Rising Higher
It is always interesting to see how the individual cryptocurrency markets evolve throughout the weekend. As long as Bitcoin remains as bullish as it is right now, there is nothing to worry about where alternative markets are concerned. Binance Coin is the biggest "beneficiary" of this bullish surge, as it is the first top 10 coin to note a new all-time high in 2019.
To put this in perspective, the Binance Coin price noted another 10.64% gain in both USD and ETH value alike. There is also a 9.78% rise in BNB/BTC, which puts an even more interesting spin on this particular market as of right now. With a current price of $24.72, or 0.1424 ETH, or 0.00466 Bitcoin, things are looking pretty good. One has to wonder how long this train can keep going, as BNB has been bullish for several months already without facing much of a setback.
On social media, the perceived "shilling" of Binance Coin is still ongoing. Any market which rises in value will see this type of behavior from community members, which is only to be expected. S1lverbox wants to remind people now is still a good time to buy BNB as its current value might not necessarily be an indicator as to what will happen in the coming months. In fact, there is always a chance BNB will come tumbling down in the future, as unlikely as that might seem right now.
Anyone who is salty about @cz_binance @binance and #bnb simply hating because they missed train. But really? Did you missed anything? #bnb still can be bought. Don't forget that we are not out of the woods yet. Plenty of opportunities to buy. Beside…buy high sell low!!!

— ⚡s1lverbox⚡ (@cryptochangex) April 20, 2019
Weiss Ratings is also keeping a close eye on what is happening with the cryptocurrency markets these days. The company has seemingly high hopes for Binance's blockchain and decentralized exchange solution. Only time will tell if these releases can impact the price in any significant manner, but it is evident a lot of things are coming together for Binance and its native asset at this time.
#Binance, the world's largest #cryptocurrency exchange, today launched its own #blockchain in a play to disrupt centralized exchanges. It's a good move by #CZ. For those wondering if they're competing with #ETH, they're not – ETH is a world computer, and Binance is a #DEX.

— Weiss Ratings (@WeissRatings) April 20, 2019
Those who prefer to look at a BNB price chart, it would appear the coming hours may be rather crucial. Although the uptrend remains intact right now, one has to wonder if there will be a pullback of some sort in the coming few days. This massive uptrend without much resistance has made a lot of traders good money, but they will be taking profits fairly soon at this rate. Whether or not that will effectively disrupt the price trend, is very difficult to predict.
went to 24.74 and painted Shooting star on hourly chart pullback is in but this is small tf so wait for bit more confirmation#BNB #USDT #Tether #Binance pic.twitter.com/SxsqFfska8

— giannini kevin (@assokevin) April 20, 2019
While most people expect Binance Coin to hit $25 and even $30 in rather quick succession, nothing is ever set in stone in the cryptocurrency industry. This market is incredibly bullish, and even more so than other top markets. This could be a sign of BNB decoupling itself from Bitcoin in a meaningful manner, although it may also be an uptrend which will result in a 60% correction over the coming weeks. One never knows where these markets will head next, for rather obvious reasons.
---
Disclaimer: This is not trading or investment advice. The above article is for entertainment and education purposes only. Please do your own research before purchasing or investing into any cryptocurrency.
Image(s): Shutterstock.com