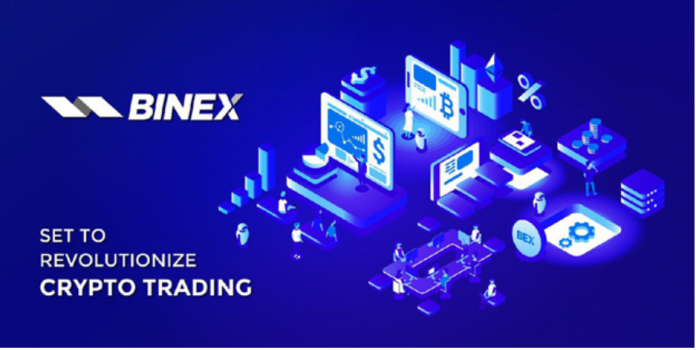 BINEX is proud to announce the alpha launch of their platform, going live on July 17th, 2018.
Disclosure: This is a Sponsored Article
The Singapore based company has worked for months on end to make BINEX.trade a reality. The alpha version of the platform is met with anticipation from over 85,000 users, a number that will only continue to increase as the platform matures and more users hear about it.
Alpha Launch Details
The main goal the company wishes to obtain through this alpha launch is valuable user feedback and test the exchange's performance with traders. For this reason, the exchange will launch with a limited set of features, with the beta version of the trading platform further fleshing out their feature set.
Platform Features
Despite this, customer support is available 24/7 during the platforms alpha launch and will continue to maintain the same availability as it progresses into a beta launch, and a final main launch.
The platform initially supports trading pairs which include BTC, ETH, BEX (BINEX's native token), USDT, LTC, and XRP. The interface provides traders with a smooth and friendly experience. An analytics dashboard and other reports make sure users maintain liquidity, can measure their performance, as well as monitor volatility.
BINEX.trade will support leveraged trading for those interested in margin calls, with all operations being performed smoothly thanks to a powerful matching engine. All funds will be secured by the exchanges top-notch security.
All transactions are secured through two-level encryption, at both the database and API level. This ensures that transactions made through the website and those made through any third-party tools will be protected.
User logins are also secured, through 2FA, captchas, email verification, same browser login, and summary page approval. With a rise of security-related incidents for exchanges, BINEX's trading platform is taking no chances when it comes to user funds.
All these features enable traders to profit more than they normally would. Margin positions of 2x and 3x are provided to cater to different risk tolerances. There is even an automatic exit feature, allowing users to exit positions at the most efficient rates, saving them more money.
BEX token details, bug bounty reward program
BEX token holders also have the added benefit of receiving 70% of the trading commission. The platform will divide the commission proportionally (based on how many tokens each user holds) and distribute the commissions daily as a dividend.
As the exchange is also continuing to improve, users can receive a reward of up to 1000 BEX per bug reported during the exchanges alpha phase. The exchange is currently accepting registration for new users as the date for alpha launch crawls closer.
To learn more about the trading platform, visit their website. For more information once on the website, check out the whitepaper. To discuss BINEX with the team members and community members, hop into their Telegram channel. For social media updates, check out their Facebook and Twitter accounts. Blog posts will be made on their Medium.
Image(s): Shutterstock.com