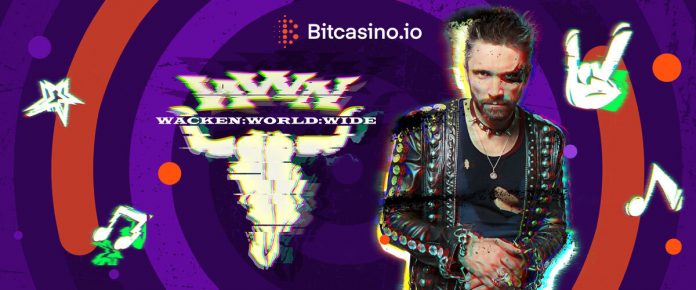 As the whole world tumbled down into an era of social distancing due to the infamous coronavirus, several crowd engaging entertainments suffered a great hit, and social activities have not been the same ever since. Popular American media brand Billboard recently reported how over 100 live events from a broad spectrum of technology conferences to major concerts were canceled or postponed. And many now fear if this could be the new normal.
Honestly, no one truly knows when a vaccine will be found nor does anyone know how long more face masks will be a part of our daily fashion wears. But caution appears to be the most effective way to prevent the spread of COVID-19 in the here and now, as the various Centers for Disease Control and Prevention has recommended an approximate 1.82m spacing between people who are not from the same household. Now imagine that amount of distance in a live concert with tens or even hundreds of thousands gathered – quite impossible to manage. 
Regardless, many event organizers have stepped up to the challenge by going virtual while maintaining the overall experience.
How successful are these events? Music DJ David Guetta would know as his May Concert raked in over $700k in donations for COVID-19 relief, as his #UnitedatHome live virtual concerts in both New York City and Miami recorded more than 9.4 million views from fans across the world.
Crypto pioneers like Bitcasino isn't just about gaming anymore, it's becoming a huge part of people's lives and creating an opportunity for millions around the world to keep living their lives as they would if the current pandemic were non-existent. That in no small way has included supporting through relief programs and promoting entertainment even amid the coronavirus pandemic.
Crypto gaming pioneer Bitcasino recently joined forces with renowned Germany-based metal concert event Wacken World Wide – which on a regular Open Air event would see as much as 85,000 attendees; to cosponsor a 3-day virtual metal concert to millions of subscribers worldwide.
The heavy metal virtual music concert starts 29th July and will run through 1st August, featuring some of the world's most popular metal bands to include Blind Guardian, Beyond the Black, and Hämatom. What's more? It's free to all via streaming.
Bitcasino has recently been more expressive about being involved in real-world businesses and events; it recently partnered with The Giving Block to launch a virtual COVID-19 relief concert. The event also saw top crypto firms like Binance and Gemini, making their quota to end the distress caused by COVID-19. At the time Tauri Tiitsaar, Director of Casino at Bitcasino.io. hinted that more of such initiatives were in the pipeline, and coming off the heels of that event, it recently announced this partnership with Wacken World Wide.
Tauri had this to say:
"We are all about fun, fast and fair entertainment here at Bitcasino, and that's why we're putting the pedal to the metal alongside Wacken World Wide. We're really impressed by how the Wacken team is innovating during these tough times, and we think it is important to support them at a time when we could all do with a little bit of the thrill, intensity, and passion that metal brings."
While the earlier news of the cancelation of this year's Waken World Wide live concert might have shocked millions of die-hard fans, Wacken World Wide's marketing manager Tom Küppers hopes this first-ever Wacken World Wide virtual event is more than just a consolation, as they put in a lot of hard work at adapting the event to deliver pure metal to millions of fans so they can rock out in their own homes.