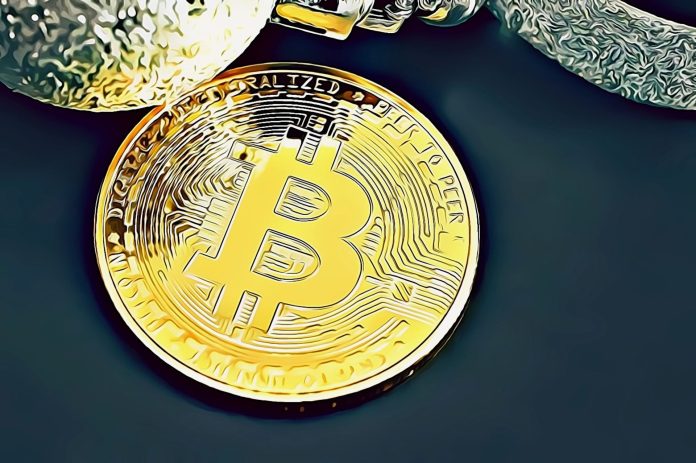 We have seen the bitcoin market move sideways for the last few weeks. The good news is that as Bitcoin and Ethereum prices establish support and continue to trade above it, the bearish momentum is slowing down. Today's pattern is similar to yesterday's when cryptocurrency markets continued to trade sideways. Price stability and a relatively high trade volume continue. Let's examine recent news that may have an impact on crypto markets.
Summary:
Cryptocurrency markets are still moving sideways as long as Bitcoin and Ethereum remain strong.
The critical support levels for Bitcoin are $18-19k, and it is expected that support will be maintained for the foreseeable future.
The supply of bitcoin on exchanges is down 8.48% as 40,572 BTC leave exchanges.
Data indicate that the UK's inflation rate is at a 40-year high, which is not good for the world economy.
Ethereum developers are divided on the issue of blockchain censorship, which could lead to a fork.
The market may be getting ready for a bull run before the year's end as trading volume is still relatively high, but volatility is declining.
Cryptocurrency Market News Update
The cryptocurrency fear and greed index for today is 23. As a result, although the market is still in extreme fear, the situation is better than last week when the index was at 20 points.
Considering The VR Soldier's report on the current price of bitcoin:
"After Bitcoin found temporal support at the $18,000 level in June, it formed a higher high and higher low pattern to reach the $25,200 level – an exhaustion point – before falling back to the mentioned support in September."
The $18k and $19k levels, which BTC has consistently maintained for several months, are still some significant support levels for the asset.
The good news is that the $18-19k resistance levels are excellent, and the sideways trading market may give BTC a chance to gain momentum before a bull run, even though the price of Bitcoin may struggle to hold above the $20k support.
Yesterday saw a massive uptick in the number of bitcoins leaving exchanges; it was the most significant single-day movement (40,572 $BTC) in the previous four months, according to data from Santiment.
👌 #Bitcoin saw a massive surge of coins moving off of exchanges yesterday, its largest daily amount (40,572 $BTC) in 4 months. The supply of coins on exchanges is down to 8.48%. As exchange supply decreases, it de-risks chances of a future sell-off. https://t.co/gi4ki39Z6T pic.twitter.com/OKtdS6RUJY

— Santiment (@santimentfeed) October 19, 2022
UK inflation data is one factor contributing to today's cryptocurrency markets' sluggish movements. UK inflation has accelerated to a 40-year high, according to AP News.
As stated in the report:
"While the jump in food costs took the biggest bite out of household budgets in Britain last month, prices are rising across the board. Transportation costs jumped 10.9%, furniture and household goods rose 10.8%, and clothing was up 8.4%. Housing costs rose 9.3%, driven by the rising price of energy."
Global inflation increase signals that a trend reversal in the cryptocurrency markets is still some time off. Cryptocurrency prices are affected by the status of the world economy because it is a global phenomenon, and this will probably result in more bearish pressure in the upcoming weeks.
Ethereum's Post-Merge News Update
In other news, Ethereum is struggling with censorship problems; a dispute about how to handle transactions made by malicious actors and millions of dollars in funds that have been stolen could cause the chain to fork.
According to a Coindesk report:
"Ethereum may soon split into two, according to some developers. As the second-largest blockchain network vies for mainstream acceptance, it has increasingly fallen under the microscope of governments and regulators eager to tame the platform."
Forks are rarely advantageous to the original network since they cause a dilution of investors, miners, and supporters by separating the community.
Since various people have different opinions on the amount of control a blockchain and its developers should have over transactions, censorship has always been a big topic of discussion for blockchain projects and cryptocurrencies.
For instance, Binance can collaborate with validators to add addresses to a blacklist and has a fair bit of power over freezing accounts through its exchange. Ethereum does not currently have a system in place to blacklist addresses, and it also lacks a solid plan of attack against hackers and exploiters who have collected billions of dollars worth of stolen assets over time.
We can only hope that the Ethereum developers come to an agreement without forking the network because the censorship discussion is now turning political.
Final Thoughts
Bitcoin is currently worth $19,225, a 1% decrease from the previous day. Its market valuation is $368 billion, with a $26 billion 24-hour trading volume that is down 8% of the prior day.
At $1,299, Ethereum is currently trading with a 24-hour loss of 1%. Its market cap is $159 billion, with a $9.1 billion 24-hour trading volume, a 6% decline. 
This week, the cryptocurrency market will most likely remain sideways and find support between the $19k level for bitcoin (BTC) and the $1,200–$1,300 level for ether (ETH).

Disclosure: This is not trading or investment advice. Always do your research before buying any cryptocurrency or investing in any service.
Follow us on Twitter @nulltxnews to stay updated with the latest Crypto, NFT, AI, Cybersecurity, Distributed Computing, and Metaverse news!
Image Source: Traxer on Unsplash  // Image Effects by Colorcinch