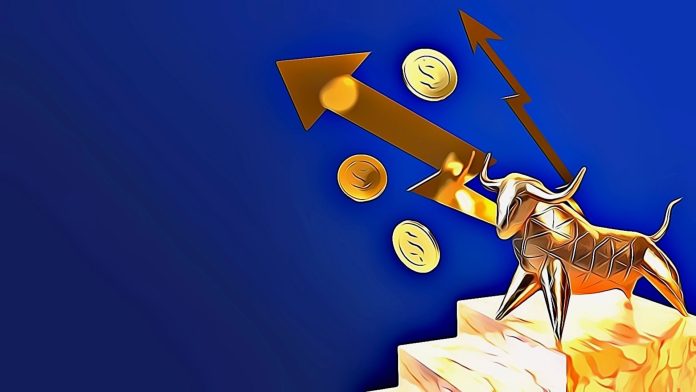 Since the total value of all cryptocurrencies is over $1 trillion, cryptocurrency markets opened up positively. Bitcoin and Ethereum have exhibited strong upside this week following the cryptocurrency market's last-week exit from the bearish zone, with BTC up over 13% and Ether up 11.67%. Given that the merge is only two days away, the cryptocurrency markets will probably continue to experience strong momentum, particularly for ETH. The second-largest cryptocurrency will certainly break the $2k barrier once the merger is completed later this month, so if you've been debating taking a position for ETH, now is a great time to do so. Let's look at any important news this week that will affect the price of Bitcoin and Ethereum.
Key Ideas
With a market worth of $1.07 trillion, cryptocurrencies are now in a positive mood.

This week, due to the bullish trend in the market for all cryptocurrencies, Bitcoin and Ethereum enjoyed reasonable price gains.

Tomorrow's release of the CPI data will give us information about the situation of the world's markets and the Fed's monetary policy.

Ethereum's merging is now only two days away.

In the upcoming weeks, when the merger is priced in, ETHUSD is projected to trade above $2,000.
Bitcoin Current News Update
The worldwide stock market movement, which was very optimistic last week, continues to be the basis on which bitcoin trades. The NASDAQ is up 4.72%, the S&P 500 is up 61 points, and the Dow Jones is up almost 350 points over the last five days, indicating optimistic momentum for global markets.
Given that the world's stock markets rose last week, it is not surprising that Bitcoin's price has increased significantly in the previous seven days by over 13%, helping to push the crypto market's global market cap to heights of over $1 trillion and tip the scales in favor of bulls.
The main event this week is the release of the CPI figures on Tuesday, September 13th, which will lay the groundwork for the Federal Reserve's monetary action this month to fight inflation.
It remains to be seen whether the Fed's aggressive monetary policy of rising interest rates during the past few months will result in a net decline in CPI statistics, as evidenced by the positive CPI numbers from last month, which showed a net inflation rate of zero.
Regardless of the conclusion, the Fed will probably continue hiking interest rates this month despite tomorrow's potentially optimistic data for the stock and cryptocurrency markets.
Current Ethereum News Update
Two days from now, Ethereum will officially merge, and as its network gets ready for one of the biggest improvements in its history, all eyes will be on the cryptocurrency.
By eliminating the need for wasteful hash mining using ASICS and GPUs, Ethereum's merger with Ether will convert it to a fully proof-of-stake consensus structure, making it the largest decentralized eco-network. Even though the miners are not pleased with the merge, they will probably switch to Ethereum Classic or disperse their hashing power among the many other EVM-compatible networks currently in operation.
The 24-hour trading volume of Ethereum has increased significantly, rising by more than 26% to $15.8 billion. Furthermore, Ethereum continues to gain value relative to BTC, now having a global market capitalization of $213 billion instead of $426 billion for Bitcoin.
While "The Flippening" is still some time off, post-merge Ether may experience tremendous price growth, pushing it closer to displacing Bitcoin in the coming months.
As anticipation heightens, Google has added a countdown clock for the "ETH Merge," displaying Current Difficulty, Hashrate, and Merge Difficulty.
Final Thoughts
The enthusiasm and general usage of cryptocurrencies have dramatically decreased due to this year's weak market, and Ethereum gas fees have already stabilized. Even reduced gas prices will be possible after the merger, creating a major potential for developers and expanding the chain's capacity to scale.
Since it is anticipated that ETHUSD will trade above the $2k level in the upcoming weeks and months, now is a great time to build a long-term position.
Disclosure: This is not trading or investment advice. Always do your research before buying any cryptocurrency or investing in any services.
Follow us on Twitter @nulltxnews to stay updated with the latest Crypto, NFT, AI, Cybersecurity, Distributed Computing, and Metaverse news!
Image Source: niphonsubsri/123RF // Image Effects by Colorcinch