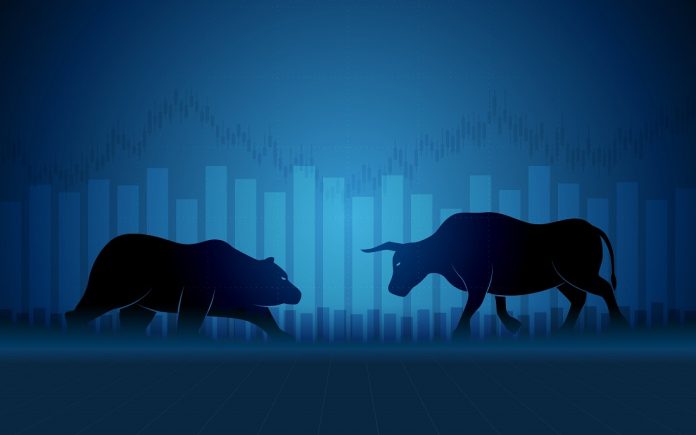 The market has been on an uptrend in the past two days, gaining $14 billion. Bitcoin is on the cusp of hitting the $4,000 level for the first time in five weeks. Ethereum is trading just a dollar shy of $150, with EOS gaining 30 percent in the past two days. It finally looks like the market can make a rally, at least in the short term.
However, we shouldn't be too quick to celebrate. According to one hedge fund manager, it's likely that bitcoin is yet to bottom out. Alex Sunnarborg is the founding partner of Tetras Capital, a New York-based crypto hedge fund. In an interview with Forbes today, he revealed that he thinks bitcoin could still regress despite the recent rally.
Tetras Capital is most renowned for its bet against Ethereum in May last year. The fund shorted the currency back when its price stood at $700. The bet paid off for them, with Ethereum closing the year at $140. The firm is estimated to have $30 million in assets under management.
Sunnarborg believes that the currency is yet to bottom out. However, he admitted that calling the bottom is a Herculean task that even the most elite minds find difficult to do. It would be easier to call the bottom if everything had gone wrong, he explained saying:
It probably would have been helpful for the bottom if the VanEck exchange-traded fund would have gotten totally rejected; if the SEC slapped some more of these people around and essentially maximum pain came onto the market. At that point, we would see where, if any, buyers jumped in.
Ethereum Is In Trouble
Sunnarborg was even more bearish with Ethereum. The currency has bounced back to regain its "altcoin king" position from Ripple's XRP and currently trades for $148. However, he believes that the currency is losing "steam and momentum."
One clear signal of the loss in momentum is ConsenSys, the Joseph Lubin-led Ethereum incubator. In December last year, sources at the company revealed that it would lay off up to 60 percent of its staff. The layoffs came just three weeks after the firm laid off yet another 13 percent of its 1200 staff members.
While the decentralized applications on the Ethereum blockchain have gained great attention, it hasn't translated into usage.
All the Ethereum decentralized applications and products it supports have had minimal user growth. A lot of them still haven't launched and are still pretty difficult to use, and the daily active user counts are less than 100.
There is also an exodus by developers from Ethereum's blockchain to its competitors including Polkadot and Dfinity. Sunnarborg, however, declined to state whether he believes Ethereum has bottomed out yet.
Speaking on what factors he considers before investing, he said the first is whether the project conducted an ICO. "We're very biased against anything that did an ICO because we think they're pretty much all illegal securities offerings," he said. This leaves them with very few projects to invest in.
This is one of the reasons his hedge fund would never invest in EOS, he stated. "The one-year long, $4 billion-dollar ICO seems a little excessive to me," he stated. He also criticized the governance structure which he believes isn't as decentralized as it should be.
Image(s): Shutterstock.com