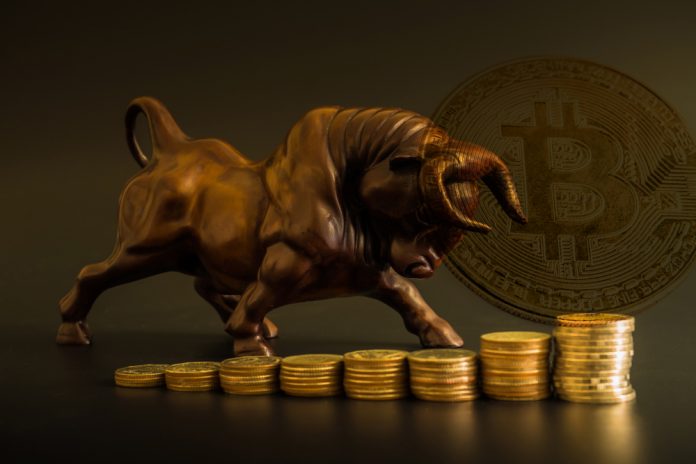 It would appear all cryptocurrencies are going through some sort of a revival right now. After sustaining very serious losses yesterday, things have finally turned around again. The most bullish currency in the top 10 is none other than Bitcoin Cash. That comes as a bit of a surprise due to all the recent drama, although it also shows altcoins are very resilient first and foremost. For the time being, Bitcoin Cash seems to be underway to hit $250 again.
Bitcoin Cash Price Momentum Flips Again
It is always uncanny to see how cryptocurrencies can suffer major losses and simply recover them in spectacular fashion the day after. That in itself is always promising, and the current Bitcoin Cash price trend is incredibly bullish at the time of writing. Keeping in mind how this altcoin is still struggling from the downtrend caused by the hash war, there is a light at the end of the tunnel. It seems there is finally consensus on which chain is the real Bitcoin Cash first and foremost.
Over the past 24 hours, there is a notable uptrend where the BCH price is concerned. More specifically, there is a 17% uptrend in USD value and a 13% gain over Bitcoin itself. Both of those trends are quite promising first and foremost, although it remains to be seen how long these trends remain in place. Even so, a push to $250 seems to be on the horizon, which will get some people excited.
Coinbase is the latest exchange to confirm the ABC chain is effectively Bitcoin Cash, and will be treated as such. This seems to settle the ongoing hash war once and for all, at least where the crown of Bitcoin Cash as a brand is concerned. On the mining front however, it would appear things look very different, as both chains are still competing for the leader at this time.
Human From Universe on Twitter is confident things will only continue to improve moving forward. He advises users to effectively hold on to both BCHSV and BCH(ABC) while this hash war rages on behind the scenes.  There is a good chance this is only the beginning of a massive uptrend for Bitcoin Cash itself, although no one knows for sure where it will end exactly.
The #BCH network is still going as expected. Keep holding both of your #BCHSV and #BCHABC balances as it is and just wait to see the real profit… [@BITCOlNCASH] pic.twitter.com/u5ExR1xWLh

— Human From Universe (@humanfromuniver) November 21, 2018
At the same time, there are those who couldn't care less about SV, ABC, or even BCH itself. Bit Bro is one of those people who seemingly doesn't care about this entire debacle. Calling all currencies shitcoins however, may be a stretch too far in this regard. Even so, everyone is entitled to their own opinion, and it would appear Bitcoin Cash and its associated forked currency are not going away anytime soon.
Out of interest, which egomaniacal douchebag chain is winning the #Hashwar ? Oh, who, gives a #shitcoin ? #BCHSV #BCH

— Bit Bro (@Fudamentals) November 21, 2018
With all of the current gains in place, and the bullish momentum brewing across all other markets, it seems a matter of time until the Bitcoin Cash price hits $250 again. One also has to keep in mind there may be another correction coming soon after this uptrend. A lot of people bought in very cheap and will try to score quick profits now that things are calming down a bit. A very interesting day lies ahead in this regard, although the longevity of this uptrend remains in question.
---
Disclaimer: This is not trading or investment advice. The above article is for entertainment and education purposes only. Please do your own research before purchasing or investing into any cryptocurrency.
Image(s): Shutterstock.com