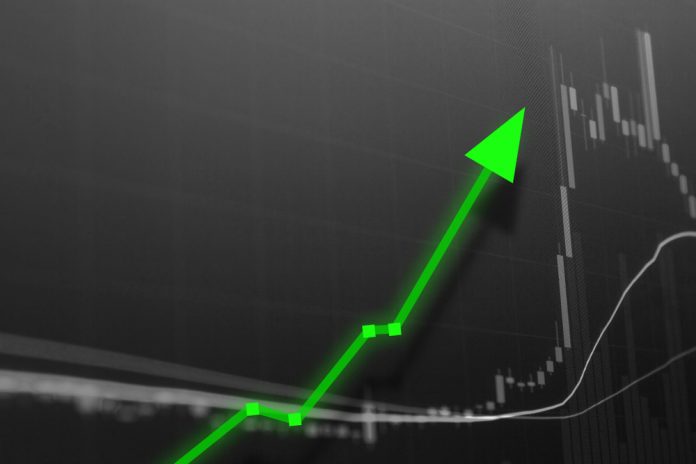 The cryptocurrency markets have seen some very interesting momentum today. A lot of markets are on the rise over the past 24 hours, with Bitcoin Cash showing some much-needed life. It is evident the Bitcoin Cash price still remains relevant, although there is still plenty of opposition for BCH on social media.
Bitcoin Cash Price Pump Intensifies
It has been relatively quiet on the Bitcoin Cash price front over the past few weeks. The only notable event taking place has been the BCH network stress test. Despite yielding some very positive results in the end, there was no price action to speak of. Today is a very different day in this regard, as the Bitcoin Cash price is on the rise in rather spectacular fashion.
With a near 20% in USD value and a near 17% gain over Bitcoin, the Bitcoin Cash market sees a lot of trading activity. Even though the trading volume seems on the low side – just $713m despite this hefty increase – there is no real reason to expect nay steep correction just yet. That is when not looking at the various posts on social media which seem to convey how this price increase is a pump more than anything else.
Prior to looking at the technical analysis sentiment surrounding Bitcoin Cash, there is an interesting update from the Gemini exchange. Gemini is adding Litecoin on mid-October of this year. The exchange has also received regulatory approval to list Bitcoin Cash, although no specific plan of action has been unveiled in this regard. That seems to indicate this listing may be imminent, although it will probably not happen prior to Litecoin getting added
Stance from #Gemini #BCH #BitcoinCash #cryptotrading #cryptoexchange https://t.co/dhJYCMieZF

— BC Bitcoin (@bc_bitcoin) September 26, 2018
Jamie Lim has a rather interesting opinion on the current Bitcoin Cash price action. More specifically, he is convinced the Bitcoin Cash price is a pure pump which builds on the recent Bitmain IPO announcement. Even though there may very well be a correlation between both events, it is nearly impossible to determine whether or not this is a pump.
#BCH pumping when #BitmanIPO is announced, nice coincidence…#shitcoinhappenings…

— Jamie Lim (@jamielimjj) September 26, 2018
On the technical analysis front. DayLait is clearly not a fan of Bitcoin Cash. In fact, his short-term analysis shows BCH may have failed to break some key levels, which will result in a massive retrace over the coming hours. In most cases, a correction will occur after such steep gains, though nothing has been set in stone just yet. It will be interesting to see how the Bitcoin Cash price evolves in the next few days.
SHRED IT BOIS #bch #crypto #scalpoftheday.. BCH just went full XRP rekt pic.twitter.com/VDhUYIBiUd

— DayLait (@Daylait_) September 26, 2018
Based on the current cryptocurrency market conditions, it wouldn't be impossible for the Bitcoin Cash price to surpass the $525 level. For the time being, it seems remaining above $500 will be the first order of business, prior to looking for even steeper gains. A correction is all but unavoidable at this stage, although the intensity of the profit-taking has yet to be determined.
Image(s): Shutterstock.com