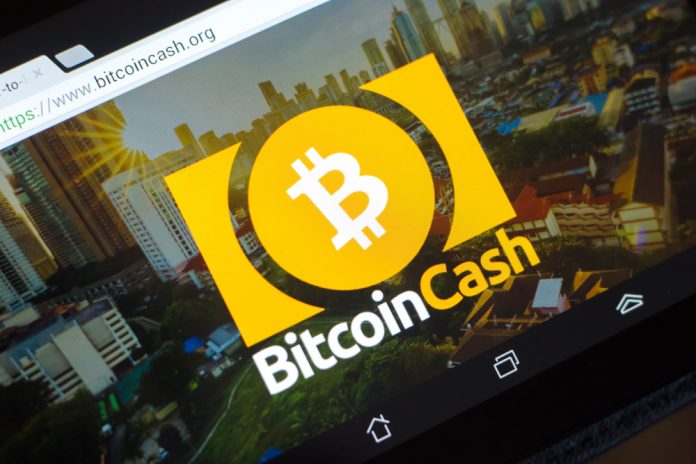 The cryptocurrency markets find themselves in a rather interesting position as of right now. Bitcoin is close to$7,200 and Ethereum is bound to surpass $300 sooner or later. Even so, it is the Bitcoin Cash price which has more people excited, primarily thanks to its strong 24-hour gains.
Bitcoin Cash Price Increases Rapidly
It is not uncommon for Bitcoin Cash to see a positive price spell when Bitcoin is on the rise as well. In most cases, both coins seem to rise in value accordingly. This time around, there is a big difference between both markets, as Bitcoin Cash is clearly getting the better of the world's leading cryptocurrency at this stage. An interesting trend worth keeping an eye on.
Over the past 24 hours, the Bitcoin Cash price has noted some very impressive gains. It is also the only currency in the top 5 to note double-digit percentile gains right now, although that situation may change in the next few hours. Even so, the Bitcoin Cash price is now sitting above $620 again, although this may not be the top just yet.
There is also an interesting battle taking place in the BCH/BTC ratio. With Bitcoin Cash gaining the better of Bitcoin, an increase by 11.85% is a rather logical outcome, all things considered. This pushes the value of BCH back in the 0.086 range, which seems to hint at more positive momentum to come over the weekend. As long as Bitcoin remains in the green, altcoins will follow.
With the total cryptocurrency trading volume remaining surprisingly high at this time, it will be intriguing to see how all other markets evolve accordingly. Bitcoin Cash successfully notes a strong trading volume of $462.5m, which is more than a lot of speculators had expected at this time. It also shows liquidity is not always a problem during the weekend.
Interestingly enough, the two top leading exchanges by BCH volume are not counted by CoinMarketCap. BitForex and CoinEx are clearly ahead of the rest, with BitForex generating over 58% of all trades. Even so, the official "count" begins with USDT pairs offered by OKEx and Huobi. They are ahead of HitBTC's BTC pair, as well as Binance's USDT and OKExs BTC pairs. CoinEx has, despite not being counted, four trading pairs in the top 11, yet still falls short of dethroning BitForex.
How all of these markets will evolve in the coming hours and days, is anybody's guess. There is plenty of positive momentum to take note of. At the same time, traders will begin taking profits eventually, especially when double-digit percentile gains are being noted.  For the Bitcoin Cash price, remaining above $600 will not be too difficult, although a small correction appears inevitable.
Image(s): Shutterstock.com