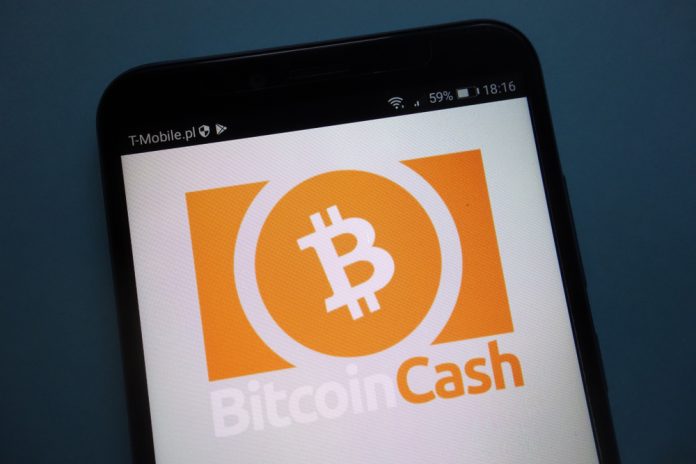 As the bullish cryptocurrency market momentum continues without any real problems, it quickly becomes apparent not all alternative offerings will be able to follow suit. Bitcoin Cash doesn't suffer from that problem, as it remains the most bullish market in the top 20. As the current Bitcoin Cash price sits above $250, it will be interesting to see where things head next.
Can Anyone Stop the Bitcoin Cash Price Train?
When Bitcoin remains this bullish for several days on end, it is a matter of time until the altcoins come under a lot of pressure. Not because they will note real losses because of dumps, but primarily because their ratio over Bitcoin is struggling so much it can negate the USD-based gains. Bitcoin Cash is one of the few coins which remains incredibly bullish in both USD and BTC terms, which is always interesting to keep an eye on.
More specifically, the past 24 hours have resulted in major gains for BCH. A 39.8% push in USD value brings the current Bitcoin Cash price to $252.96. There is also a 32.3% rise in BCH/BTC, which elevates the ratio to 0.05115 Bitcoin. Very solid trends all across the board, which are facilitated by the overall trading volume surge affecting all markets. Bitcoin Cash hasn't noted $2.527bn in trades for some time now, but today seems to be a good day for this altcoin after all.
As one would come to expect from such a sea of green candles, a lot of people expect the "crypto winter" to be fully over at this time. Renata Nifield falls into this category, even though there is still plenty of bearish momentum that can materialize at any given moment. Since no one knows why the markets are moving up or why the trading volume has quadrupled, anything remains possible under these circumstances.
Good morning, #bch! 40% up 🥰 Goodbye, #cryptowinter 🙏

— Renatha Nifield (@rnifield) April 3, 2019
It didn't take long before this BCH uptrend started spewing conspiracy theories regarding Bitcoin and Blockstream as well. Fox0 illustrates how "Blockstream killed Bitcoin" and "Blockstream is holding back Bitcoin adoption for the second time" at this time. Very odd statement considering Bitcoin is seemingly doing quite well on its own. Moreover, Bitcoin Cash wouldn't note these gains without Bitcoin's momentum either.
People are buying #bch because #blockstream killed #btc … 40k+ unconfirmed transactions… blockstream guys are intercepting #bitcoin adoption for the second time!

— Fox0 (@21fox0) April 3, 2019
When looking at the actual BCH chart, however, it would appear things are ripe for a correction. While few people will mind this 40% increase, it is evident such a steep uptrend in quick succession will normally not last very long. Bitcoin Cash has seen its upward and downward cycles since its inception, thus it is not unlikely another correction will occur before this week is over. Even so, now is the time to enjoy these gains and reap the profits before things potentially sour again.
Hit #BitcoinCash $bch #bch $bab #bab #cryptocurrency #cryptotrader #trader #altcoin #altseason pic.twitter.com/sNWaFaWf8o

— ElliottScalper (@ElliottScalper) April 3, 2019
When looking at the bigger picture, it is evident there are a lot of interesting trends taking shape in rather quick succession. While Bitcoin Cash clearly leads the pace in this regard, other markets are crumbling under the pressure in quick succession. It will be an interesting second half of the week to determine which markets are effectively worth their salt and which will slowly disappear into obscurity. How long this uptrend will remain in place, is a different matter altogether.
---
Disclaimer: This is not trading or investment advice. The above article is for entertainment and education purposes only. Please do your own research before purchasing or investing into any cryptocurrency.
Image(s): Shutterstock.com