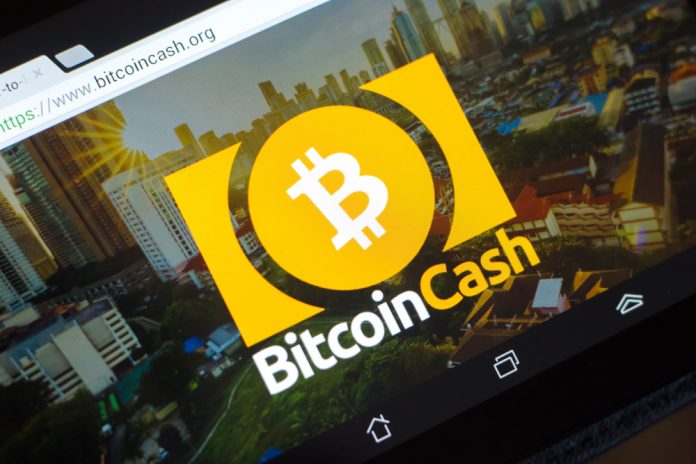 Sundays are usually odd periods for cryptocurrencies. In most cases, this is due to some annoying bearish pressure looming overhead. In this particular case, the overall trend is surprisingly bullish. All top currencies are in the green, with the Bitcoin Cash price noting some very strong upward momentum.
Bitcoin Cash Price Busts Some Moves
It is evident any upward cryptocurrency momentum is usually met with a fair bit of resistance throughout 2018. This year has not been overly positive for the most part, although the situation is improving gradually. For the Bitcoin Cash price, today can be a very good day, depending on how the situation evolves in the coming hours.
Over the past 24 hours, the Bitcoin Cash price has increased by 6.36%. This is very positive momentum, especially when considering how the market looked rather worrisome around 24 hours ago. Even so, the current Bitcoin Cash price of $770.74 is not terrible by any means. If this momentum remains in place, a push to $775 isn't out of the question.
As one would expect from such positive momentum, BCH is also gaining on the world's leading cryptocurrency at the same time. With a 4.06% increase in favor of Bitcoin Cash, its perceived Bitcoin value has risen above 0.1145 again. This has been a relatively stable level for Bitcoin Cash throughout most of 2018, even though there is still a long way to go until the previous all-time high is within sight again.
A slight increase in overall trading also pushes the Bitcoin Cash trading volume nearly the $700m mark again. More specifically, BCH has generated $690m in 24-hour trades, which is relatively impressive. Even so, there is still a lot of work to be done to maintain this current price level and improve upon it. A slight nudge in trading volume can achieve that goal with relative ease.
The vast majority of Bitcoin Cash's trading volume originates from one specific exchange. For some unknown reason, ZB.com generates nearly 50% of all Bitcoin Cash trades in the past 24 hours through its BCC/BC pair. OKEx comes in second place with a much higher BCH value, as it is pushing the $800 level on that USDT pair. EXX completes the top three with another BTC pair.
The way things look right now, more positive Bitcoin Cash price momentum can be expected in the coming hours. As long as Bitcoin remains in the green, it is expected the altcoins will thrive as well. Whether or not this momentum will spill over to next week, is a very different matter. The total cryptocurrency market cap needs to push through the $300bn level sooner or later, but it may not happen in the coming days.
Image(s): Shutterstock.com