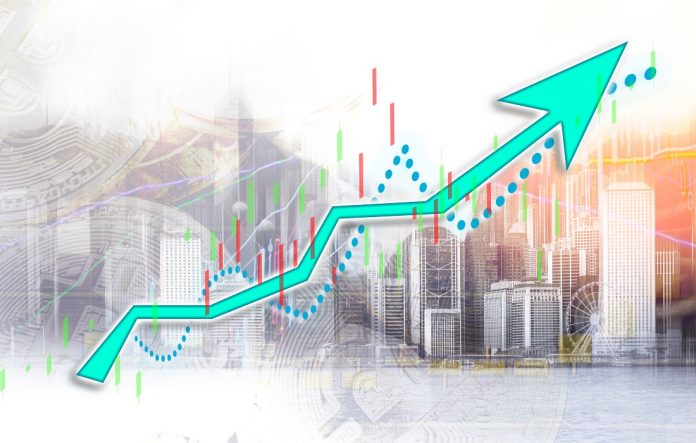 Yesterday's Fourth of July fireworks across the USA were not the only explosions. To say that Bitcoin's market has been animated recently would be a massive understatement. As Bitcoin has frenzied throughout Q2 of this year and the start of Q3, four figure price movements and double-digit percentage swings have apeared more likely than periods of stability.
After reaching local highs of US$14,000 on June 26, Bitcoin began a week-long correction of over 30% as it briefly fell into the four figure range. After dipping momentarily into the $9,800 range on July 1, the Bitcoin rally resumed as hard as before. By the third of July, the largest cryptocurrency was once again flirting with historic resistance at $12,000.
Unfortunately, July 4th's sparks were primarily red for Bitcoin. The coin saw another thousand-dollar decline as it hit back down to $11,000. Since then, Bitcoin has fought to establish itself at $11,000 before continuing its climb upwards further.
At time of writing, Bitcoin has just eclipsed US$11,300. After struggling to stay above $11,000 Bitcoin is shooting up once again. If it sustains this price movement, resistance at $12,000 will likely be tested once more before the end of the week.
Altcoin Markets
Bitcoin's massive run throughout the majority of this year has been juxtaposed with the overwhelming disappointment in performance by altcoins across the board. With the exception of Chainlink (LINK), which has seen gains over ten-times in 2019, Bitcoin has beaten out virtually every large and mid-cap altcoin this year. As such, Bitcoin's climb to local highs coincided with a similar climb to a local high market cap dominance. At the same time it touched $14,000, Bitcoin also briefly achieved a market dominance of 63%.
While it fell, altcoins finally began to see appreciation versus Bitcoin, with dominance steadily declining to just about 60%. However, as BTC climbs once more, alts once again falter. At time of writing, dominance sits at 62.4%.
Of course, if one is calculating profits in USD, altcoins are exposed to similar gains as Bitcoin. The collective market cap of altcoins has quadrupled since January, meaning altcoin investors across the board have seen serious gains.
However, for those chasing profits in BTC, these sharp Bitcoin gains spell doom. All the historical evidence this year alongside last bull market suggest anything-but-up is best for altcoin speculators looking to build profit versus Bitcoin. When Bitcoin moves downwards or sideways, "alt season" begins.
Best-case-scenario for these traders is some continuity in the Bitcoin market. If this push ends in steady action around $12,000, or comes back down as the same around $11,000, altcoins will start to move. Even a week of BTC price inactivity would suffice as the spark to ignite the chaos.
Keep in mind: the period of time when altcoins across the board saw daily, exponential gains and most coin holders saw the their highest valuations happened over the span of under a month, between the middle of December and beginning of January. During this time frame, Bitcoin dominance fell from 67% to 33%.
Image(s): Shutterstock.com