By Dmitriy Gurkovskiy, Chief Analyst at RoboForex
By Friday, March 15, the BTC is no longer active, trading around $3,852.13.
The short term trend is still here to stay, with the major crypto correcting. On H4, the price is trading sideways between $3,711 and $3,945.70. The MACD is heading down, which means the price is likely to start falling. However, before doing so, it will first have to break out the short term local support at $3,786, which may then send the price to the correction channel support at $3,711, probably with a subsequent breakout. The next target may lie at 76% FIbo, or $3,542. Conversely, the price may start an uptrend as well, in which case it will first hit the resistance at $3,945.70 and then reach the high at $4,188.40.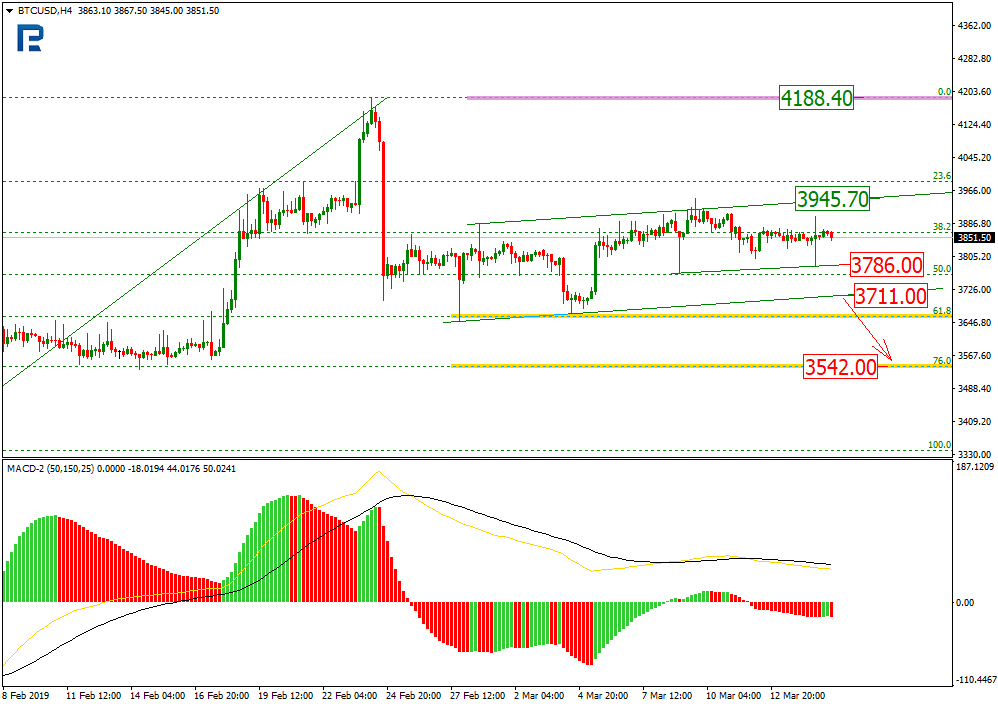 On H1, the Stochastic is forming a golden cross, which signals a possible short term rise, first to the local resistance at $3,890, and then to the major one at $3,945.70.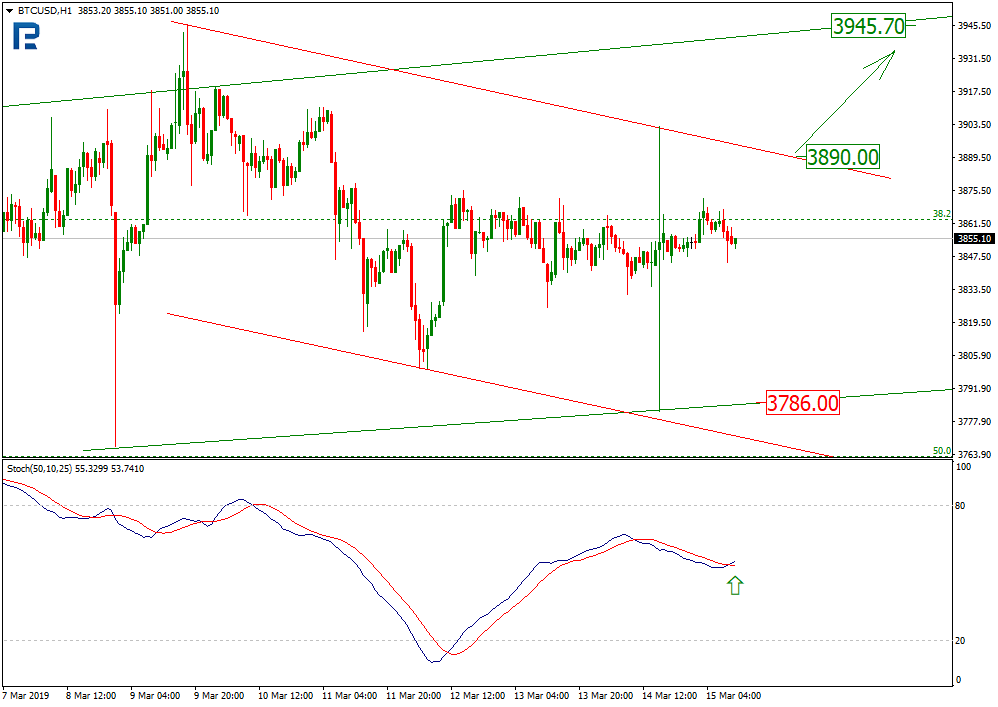 According to the Foundation for Interwallet Operability survey, the Bitcoin's owners are not using BTC to make transactions as they doubt whether such transactions will be executed. Last year, only a third of those who owned Bitcoin run transactions and sent coins to other accounts more often than once in a month; some of them even did so just twice a year, while 27% did not use their crypto assets at all.
The survey is not very much comprehensive, as it includes only 200 respondents, but the overall outlook is clear, with only 25% of crypto users being comfortable to run transactions.
Justin Sun, Tron's founder, confirms this, saying that Bitcoin is not effective for business and, being just a technology, is very mediocre as an investment vehicle. Bitcoin does not have anything to become a business asset, he adds. The very technology behind Bitcoin is great, Sun believes, as it started the tech revolution that is now happening around the world, similar to what Internet did a few decades ago.
Disclaimer
Any predictions contained herein are based on the authors' particular opinion. This analysis shall not be treated as trading advice. RoboForex shall not be held liable for the results of the trades arising from relying upon trading recommendations and reviews contained herein.
Image(s): Shutterstock.com