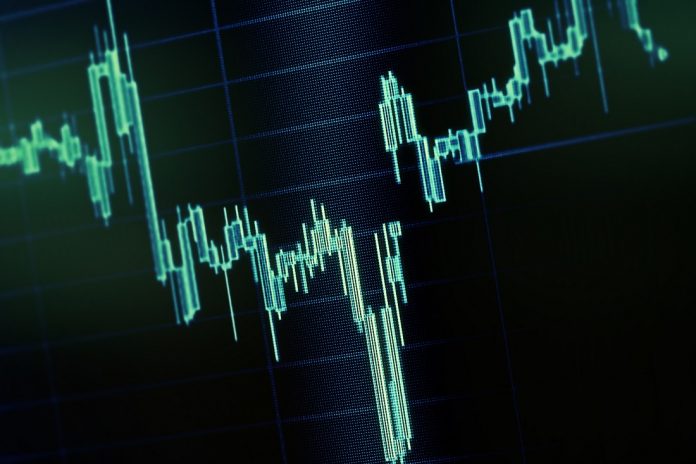 It has been a very interesting and entertaining day for nearly all of the cryptocurrencies, tokens, and assets. Especially Ethereum had a very good day, even though people least expected it to. The Bitcoin price, on the other hand, isn't doing all that bad either. The push to $5,800 and higher is still in full effect.
Bitcoin Price Continues to Push Forward
A lot of people will be pleased with the way things are going on camp Bitcoin today. Another day is in the books with small gains to show for it. As such, the price keeps testing higher and higher levels, albeit it remains to be seen how things will pan out exactly. There is still hope $6,000 will be reached, yet it might not necessarily happen this week.
Over the past 24 hours, the Bitcoin price has gained another 0.72% and is pushing through to $5,800. As is usually the case, these "round" price levels can often act as a psychological resistance level for traders who aren't done scalping Bitcoin traders just yet. Turning that level into a new support zone will be challenging, but it is far from impossible at this time.
On social media, there are plenty of opinions on where Bitcoin's price will head next. Realtime Trading is a peculiar Twitter account to keep an eye on. They claim Bitcoin has broken out at $5,755 all of a sudden, which will undoubtedly get a lot of traders and speculators excited.
$BTCUSD $XBT K9 5755.BREAKOUT #bitcoin

— realtime trading (@3TriggersTrader) May 6, 2019
There is also a bit of an unusual Tweet by John McAfee. That in itself is absolutely normal, but the message about a Bitcoin debit card he has been testing seems to raise a lot of questions. Especially because he claims it is a Visa card despite obviously having some Mastercard-esque branding. Something worth keeping an eye on, albeit it remains to be seen what this is all about.
The first functional use of a Bitcoin Visa card, accepted everywhere. I scanned the code on the back with my Mycelium wallet, transferred a fraction of a Bitcoin and bought drinks for the key members of my development team – shown here. pic.twitter.com/mJCpLncShc

— John McAfee (@officialmcafee) May 6, 2019
When it comes to looking at the actual price chart, one has to wonder if Bitcoin will successfully retest the $6,000 level and potentially break through for the first time in a while. While the current uptrend seems promising, one has to keep in mind BTC already formed a triple top in recent weeks without much success.
Attack #4… retweet for more steam this time! #Bitcoin $BTC pic.twitter.com/dH0lE9lxS8

— sunnydecree⚡️ (@sunnydecree) May 6, 2019
All things considered, a minor Bitcoin gain is always beneficial for all other cryptocurrencies, tokens, and assets. There may be some minor bearish pressure across the charts first and foremost, yet those changes will rectify themselves sooner or later. This week may prove to be very interesting overall, although it is still too early to draw real conclusions.
---
Disclaimer: This is not trading or investment advice. The above article is for entertainment and education purposes only. Please do your own research before purchasing or investing into any cryptocurrency.
Image(s): Shutterstock.com