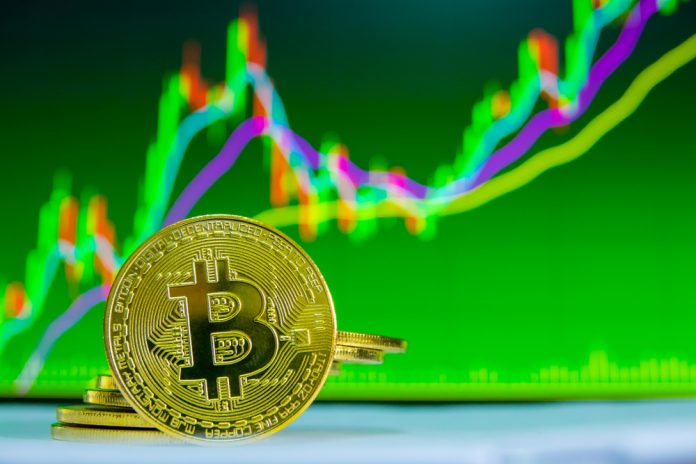 At press time, the father of cryptocurrency is trading for just over $3,800. While this is still higher than where it stood during our last price article, bitcoin ultimately struck the $4,000 mark over the weekend, which means its present price is a step in the reverse direction.
It appears a massive sell-off occurred during this time. The minute bitcoin slung itself over $4,000, traders began stepping in and selling what they had to make a quick buck. Okay, maybe HODLing isn't for everyone, but seriously? A few hundred bucks is enough to stir this kind of activity?
Chart by DLavrov
Bitcoin wasn't alone in its previous descent. It was joined by the likes of Ethereum and Ripple's XRP, which also suffered minor setbacks in their prices. One source explains:
"When prices have risen and fallen quickly in the past, it's been put down to traders' and investors' profit-taking and flooding the market with surplus digital tokens."
In addition, it also states that while there's no evidence of market manipulation, the recent surge in volume "signals that cryptocurrency traders are becoming increasingly keen on finding trading opportunities during the relatively quiet market conditions."
Either way, the sell-off was enough to bring bitcoin back down, though the currency is already working to point itself northward once again. Following the sell-off, the currency was trading for just over $3,700, which means things are already beginning to turn around. Where it will go and how long it will last is anybody's guess, but at least something is happening.
For the most part, this is a good sign. Bitcoin is no longer sitting around waiting to be pummeled into oblivion. Instead, it's working its way back up the financial ladder and shifting gears to try and solidify its place in the monetary arena. It will surely take some time, but the previous period of stagnation appears to be over for now.
Another piece of good news is that bitcoin may have potentially bottomed out after its long, 13-month bear run. One source says that a "lagging indicator" has become bearish for the first time in a while, which means 2019 may be in line for a bull run all its own. Though we're not likely to see any real action until later in the year, bitcoin has the potential to break out once again and put 2018 to shame.
Not everyone is convinced of the reversal, however. One source mentions that the movement enthusiasts have witnessed as of late still reflect a "huge amount of uncertainty around cryptocurrencies."
At the same time, it does support the idea that bitcoin could bounce back later in the year, as the currency's maneuvers are reflective of its behavior in 2015. Back then, bitcoin had been trapped in a slump for approximately 12 months before finally pushing ahead in late October.
Image(s): Shutterstock.com