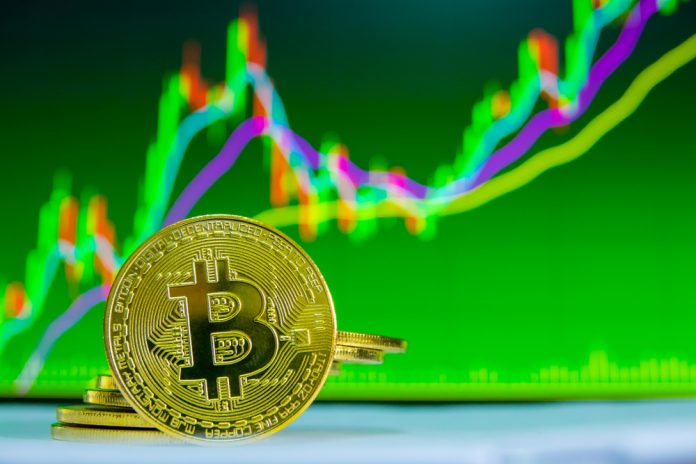 At press time, the father of cryptocurrency is trading for about $3,585. While still stuck in the $3,500 range, the currency has ultimately moved higher and has added an additional $70 to its price. It's unclear if this is a potential sign that bitcoin is about to spike further, but it's always pleasant to see the currency work to pull itself out of the doldrums.
At the same time, we can't kid ourselves about the present circumstances and assume that bitcoin is where it needs to be in price or in stature. Huw van Steenis – senior advisor to Bank of England (BoE) governor Mark Carney – has stated that bitcoin, along with other cryptocurrencies, "fail the basic tests of financial services."
In an official statement, he comments:
"I'm not so worried about cryptocurrencies. [Bitcoin and cryptocurrencies] fail the basic tests of financial services. They're not a great unit of exchange. They don't hold value and they're slower."
Naturally, Steenis doesn't speak for every analyst or industry leader. Jerry Yang – the co-founder of Yahoo – remains positive when it comes to bitcoin, and calls blockchain a revolutionary tool in the field of finance. Speaking at the Innovation Asia Forum in Singapore, Yang explained:
"Blockchain is a natural technology for banks and trading. If you look at U.S. institutions and banks, the kind of infrastructure that is being developed has long-term implications. For the technology to succeed, the question is, 'Can there be trust built?' That can open huge amounts of doors."
According to one analyst, the primary problem surrounding bitcoin is that it's simply not as popular as it once was. Demand for the currency has waned over the past few months, and transactions are considerably lower. Jani Ziedins of the Cracked Market blog states:
"Bitcoin keeps bouncing along in the upper $3K range, but it was unable to extend last week's breakout above this level. Demand remains an Achilles' heel for all cryptocurrencies because most people have soured on this investment class and have no interest in putting in new money. Every bounce continues to be a selling opportunity."
Major developments surrounding bitcoin have not occurred since late 2017 when the currency struck the near $20,000 mark. 2018 saw the currency lose all its gains and then some, and 2019 hasn't been off to a great start.
However, as the U.K. lead counsel for Coinbase, Marcus Hughes believes this year will turn things around in terms of regulation. He suggests that Europe is also likely to set the stage when it comes to new crypto-based laws.
Nicky Morgan, who chairs a group of British lawmakers, feels Hughes is right on track, stating:
"It is clear the government and the FCA share the committee's concerns on crypto assets, including the lack of regulation, minimal consumer protection and anonymity aiding money laundering. The committee will keep a close eye on these consultations and will continue to press for regulation."
Image(s): Shutterstock.com