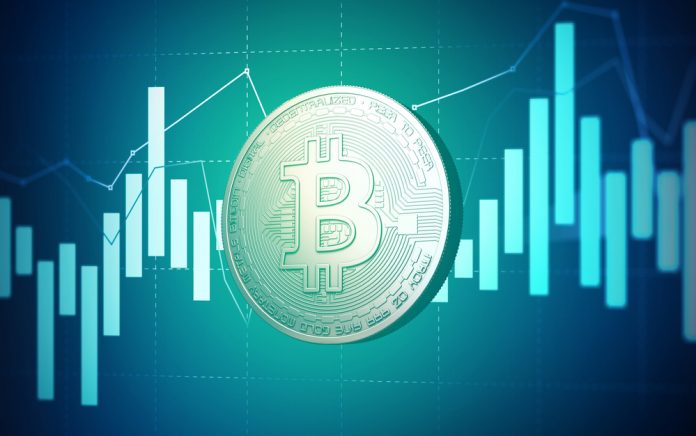 Bitcoin has suffered insurmountable losses over the past two days. Roughly 15 percent has wiped away from bitcoin's value, and at press time, the price stands at about $6,404 – virtually unchanged from yesterday. It wouldn't be so bad if at the beginning of the week the currency wasn't trading for approximately $7,300.
Some analysts claim that bitcoin is simply waiting around – treading water while anticipating the next big move from either the bulls or the bears respectively. Jon Pearlstone – head publisher of the newsletter Crypto Patterns – explains:
"BTC continues to trade in a range between key support and resistance of $6,000 and $7,250. However, we don't see that lasting much longer. The bulls' last stand is strong support at $6,000 that's hodling for now, and we've seen some bullish signs from the altcoin market, but BTC needs a catalyst that motivates buyers to break convincingly above the $7,250 level soon, which should bring a test of $8,000, or the bearish trend is likely to continue with a test of $5,000."
Others are far more optimistic and positive when it comes to the bitcoin price, despite the numerous swings it's experienced over the past several months. Mati Greenspan – analyst for online platform e-Toro – says:
"Bitcoin isn't treading water; it's swimming. The price is up more than 600 percent in the last two years. I'd say that's pretty fantastic."
Another opinion comes by way of Marouane Garcon, managing director of the crypto-to-crypto derivates platform Amulet. He feels that unless bitcoin experiences mass adoption, it's always going to be swinging up and down as it's done over the past week. He explains:
"Bitcoin prices are absolutely waiting for the next key impetus. The market doesn't believe bitcoin is worth $8,000 or $10,000. People are waiting for a mass adoption play and making bitcoin accessible to more people is the name of the game."
But it's not entirely true that the market thinks so little of bitcoin. In fact, in other regions, bitcoin's price is experiencing swells that would make enthusiasts' heads spin. In Iran, for example, officials have recognized cryptocurrency mining as a legitimate and straightforward industry. As a result, bitcoin has experienced massive boosts in both price and popularity and is now trading for over $24,000 on some local exchanges.
The legitimization of crypto mining and bitcoin usage is a move thought to relieve the country of newly imposed sanctions by the U.S. One source states:
"The $24,000 figure was quoted on multiple digital currency exchanges, most notably Exir, where BTC traded hands at a price of 1,020,000,000 IRR. That quashes the previous high of $20,000 per coin. By comparison, bitcoin traded at around $7,000 on major cryptocurrency exchanges on Wednesday."
Image(s): Shutterstock.com