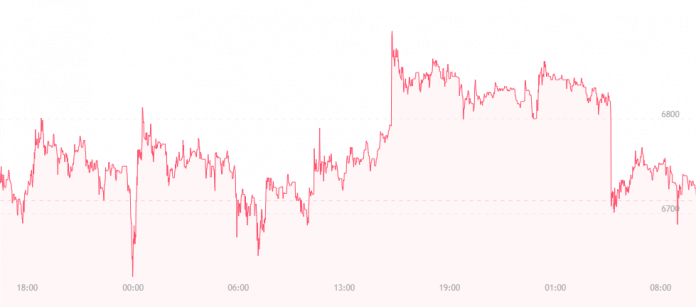 At press time, bitcoin is still standing at the $7,600 mark. For the last two days, bitcoin hasn't moved, and has been trapped in the red over news of a Coinrail hack and subpoenas issued by the Commodity Futures Trading Commission (CFTC) regarding bitcoin futures trading data.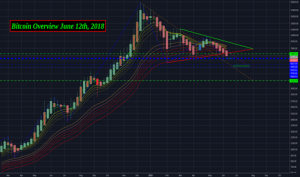 But is all this negativity short-lived? While it's difficult to determine if bitcoin will incur immediate price boosts, bullish sentiment seems to remain strong in the long-term. Forbes, for example, explains that as more time goes by, larger companies will continue to empower bitcoin with newfound investments, further driving the institutional presence in the cryptocurrency space.
Recently, the Intercontinental Exchange (ICE) – parent company of the New York Stock Exchange – announced that it was working on an online platform to buy cryptocurrency, and NASDAQ has entered a partnership with New York's Gemini Exchange, founded by the Winklevoss Twins of The Social Network fame. NASDAQ executives claim they are looking to launch a futures market for cryptocurrencies. Both platforms will thus join CME Group and CBOE Global Markets, which began issuing cryptocurrency futures contracts earlier this year.
In addition, figures like Tim Draper continue to "talk the big talk" when it comes to bitcoin. Despite several negative trends in recent weeks, Draper isn't standing down, and insists the entity will still reach $250K within the next few years.
"I hold a lot of cryptocurrencies, mainly bitcoin," he assured in a recent interview. "I am buying more. I feel that crypto and bitcoin are the future. Fiat is the past. I do still have to hold some fiat currency for everyday transactions today, but I suspect that that will change over the next few years. I cannot wait to be able to go to a store and make purchases using cryptocurrencies. Fiat currency will eventually become passe."
Draper says there are several factors that will contribute to bitcoin's price surge, perhaps the largest being security. He says that the bitcoin blockchain is one of the most powerful forms of technology in existence.
"There are plenty of instances where digital wallets have been hacked and cryptocurrency has been stolen, but the underlying blockchain has never been hacked into, and it is getting harder and harder to penetrate as it grows," he affirms.
At press time, there are rumors that President Donald Trump will call on Tim Draper to enter the White House and draft new policies and regulations regarding bitcoin and cryptocurrencies. Draper happily explains what he would do should this occur:
"I would suggest that he think about making bitcoin a national currency as Japan has done, and next create very light but clear regulation on ICOs – probably with a new department, ideally outside the purview of the SEC and the CFTC. Then, I would suggest that he make a strong bully pulpit statement saying, 'The United States is open for business! We intend to compete to retain the world's best innovators.'"
Draper further commented that the U.S. and the rest of the world will likely see less of a need for centralized currencies over the next ten years, and that digital assets are bound to take over.
Charts by TradingView
Image(s): Shutterstock.com