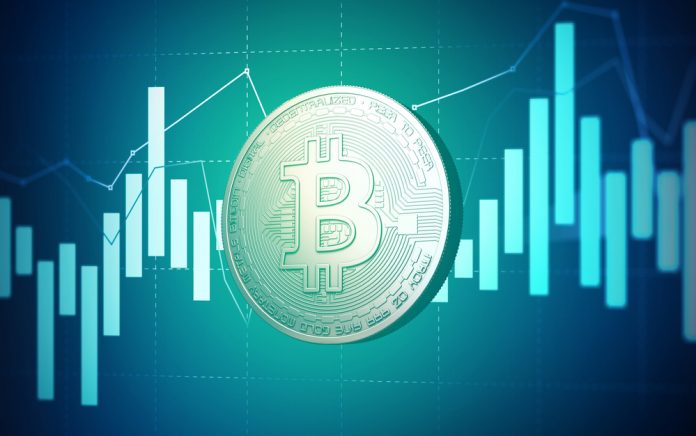 At press time, bitcoin remains in the lower $6,400 region, and is virtually unchanged from yesterday. The father of crypto – like every digital asset in today's market – has exhibited heavy signs of volatility over the past week, typically hopping around between $6,000 and $6,500. Thus, it's nice to know the coin is looking to sit still for the time being.
But no activity now doesn't mean there won't be activity later. Bitcoin's volatility remains a huge problem in the crypto industry and has many investors on the run. Many startup companies are seeking to put a damper on the problem by introducing new stable coins, or virtual assets that remain stable against the U.S. dollar. If traders are looking for less volatile means of investing, these currencies could be the answer they seek.
Circle – which recently launched the new stable coin known as USD Coin – is taking advantage of this technology to potentially attract new customers. CEO Jeremy Allaire comments:
"Imagine a US dollar coin that you can make payments with, use on crypto networks, or use in smart contracts to pay dividends, but which you can convert back to fiat currency at any time. Crypto represents the next layer of infrastructure for the internet. It will allow money to move at the speed of light around the world for free, but also offer binding and verifiable contracts, enabling anyone to do business together. We're going to see a lot of businesses using tokens for revenue raising, and eventually central banks will want to do this as well."
As with everything, there is a potential catch to stable coin technology. One of the world's most prominent stable coins – the Chinese Tether – has allegedly been used to manipulate and persuade bitcoin prices according to a new report written and released by finance professor at the University of Texas John Griffin.
He explains that Tether – which boasts stable coin capabilities – was allegedly used to purchase bitcoin in large heaps last year during the asset's near-rise to $20,000 as a means of preventing the price from falling too low. The report suggests the activity was grade A manipulation, and a probe into Tether was opened soon after.
Still, stable currencies have garnered a reputation for being considerably safer and less risky that bitcoin and standard forms of crypto. Obi Nwosu, for example, is the founder and chief executive of Coinfloor, a crypto exchange collective. He comments:
"There are about two billion people who are unbanked or underbanked, which means they have no access to the world of e-commerce. Bitcoin and cryptos give these people access at much lower costs, but admittedly with less protection. We think that although stable coins could be popular in the short run, a decentralized currency that is stable and doesn't have a central organization behind it will be safer in the long run."
Image(s): Shutterstock.com