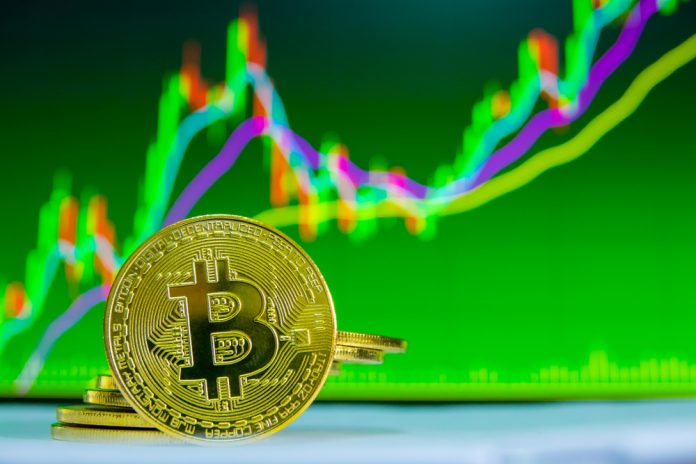 At press time, the father of cryptocurrency has risen by roughly $300 in just one hour and is now trading for $7,200.
Overall, the currency has expanded by just shy of seven percent over the past week. Last Saturday, bitcoin was trading for just over $6,600, though its price is now $600 higher. That means bitcoin has jumped about $100 per day since last weekend. Not bad considering it was trading for about $5,800 not that long ago.
The bull run appears ready to continue, and many analysts say this all stems from bitcoin recently testing key support levels. Eric Ervin, CEO of Blockforce Capital, states:
"Bitcoin's upward price movement in the latter half of August bounced off a key support level around $6,000, a level that has proved to be an important baseline since the beginning of January."
David Grodsky – president of Crypto Patterns – states that bitcoin has formed a double bottom pattern at around $6,000, and thus, "The bullish trend should see bitcoin have a day with destiny and retest the key [$7,250] level we have been referencing for months."
He further states that if bitcoin can jump beyond this level, investors would see further gains, and bitcoin could potentially strike $8,000 in the coming weeks. However, he also mentioned that if bitcoin were to fall below the $6,50 mark, it "would be a red flag that the bullish trend is in jeopardy."
The big question now is whether bitcoin will reach the $7,500 mark. While some are convinced that the bull run is in full swing, others need a little more convincing. Peter Brandt – investor and cryptocurrency trading expert – states that he's never seen an entity recover after two weeks of positive movement following a near 80 percent correction, and he thinks it will take some time for bitcoin to really strike any positive figures.
He comments:
"In 43 years of trading, I have never seen an 82 percent decline end and be reversed with a two-week bottom. I do not believe this will be the first time, but with cryptos, anything is possible (though not probable)."
One good thing we can take away from this experience is the fact that when bitcoin performs well, other altcoins and tokens follow suit. Now that bitcoin has broken present resistance and is setting new trends for the cryptocurrency market, we can expect to see entities like Ethereum, Dash, bitcoin cash, Litecoin and Monero follow suit. Approximately eight percent of additional value has been added to the total cryptocurrency market, and while bitcoin is likely the main player here, many competing altcoins have also seemingly contributed.
Image(s): Shutterstock.com