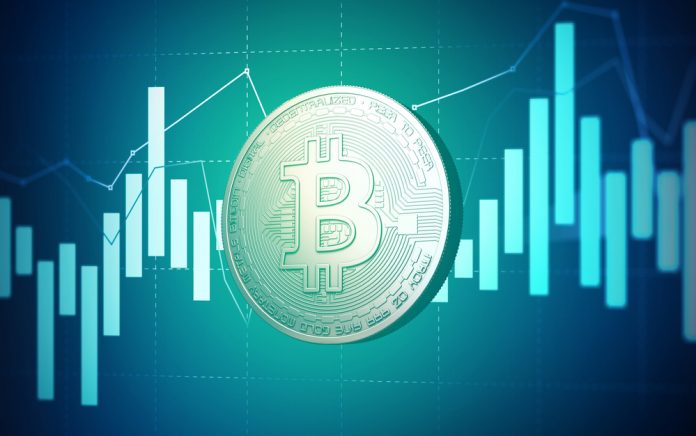 At press time, bitcoin is still trading in the $6,400 range, and remains unchanged since our last price piece. The sideways movement is continuing for the time being, but $100 shorter than where it stood previously.
A few weeks ago, bitcoin was trading at $6,500. The price remained there for some time, and many couldn't put their fingers on what was keeping the price stuck in place for so long. In fact, bitcoin even made a small attempt to reach $6,600, which it did, though the price quickly receded back to $6,500 without notice, and things went on as normal.
A recent drop to $6,200 made things hard for the coin. Following a $300 slump, bitcoin has managed to recover somewhat, though now, the process is going even slower, and it's unclear if $6,400 is set to last for several weeks or "until tomorrow." As we all know, the price could change at any moment, though considering the currency's recent sideways behavior, this isn't a likely outcome in the immediate future.
However, the price of bitcoin doesn't seem to be affecting cryptocurrency business as usual. In fact, it's grown tremendously over the past few months, all because business owners and entrepreneurs appear to be separating the ideas of value and valuation. In other words, they're seeing bitcoin's lowered price as a good thing – a way to enter the cryptocurrency space and either make investments or run crypto-based operations at discounted prices.
Satya Bajpai – who runs blockchain and digital assets investment banking at JMP – explains:
"You're seeing a mispricing of assets. Even for great businesses, the value of a token remains correlated to bitcoin, which can create an ideal opportunity for strategic acquirers. It's expensive, but you get the technology and product immediately. This industry is like a treadmill, and the only way to keep up on a treadmill is to keep running by investing in new technology… As soon as a company becomes interesting, it gets bought. The deal size may still remain small, but the number of deals will increase because that's the most viable and fastest way to grow in this environment."

As great as it all sounds, this business-buying model presents challenges. Initial coin offerings (ICOs) have seemingly accrued something of a bad rap over the past several months, and it's been reported that roughly $500 million has been lost to faulty or phony ICO scams. Valuations can be particularly complex for companies that raise capital through ICOs in that they present benefits in the form of a token that only the investor can use. This token grants them access to the company's products and services.
Unfortunately, this method has a way of deterring institutional investors, as they're more likely to desire equity stakes in the actual company. Granted how important these types of investors are to the well-being of the crypto market, we may see a few bumps along the way granted ICOs are over utilized.
Image(s): Shutterstock.com