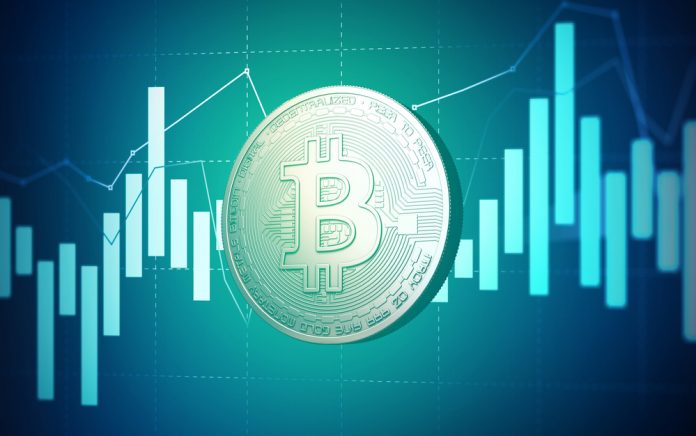 At press time, the father of cryptocurrency is still trading within the $6,400 range. The price has remained virtually unchanged for the past several days, and more of the same appears to be on the horizon for everybody's favorite digital asset.
In the short term, it's easy to assume that nothing is happening with bitcoin; that the currency has hit a point of stagnation, and we're not likely to see anything happen for some time. It's easy to label bitcoin as boring, stoic and unmoving.
But this isn't necessarily the case if you examine how far bitcoin has come over the last ten years. Sources are celebrating a decade of existence for the world's biggest form of crypto. Having emerged in 2008, platforms like CoinDesk first began examining its behavior in 2010. During that time, bitcoin was worth roughly six cents, which means the currency has risen a whopping 10.6 million percent by today's standards. That's a lot of hard work in such a short period.
And while the price may be standing still for the time being, it can easily be said that bitcoin's influence has been felt all over the world. Investor interest continues to remain strong considering we are now seeing the way paved for bitcoin futures trading, exchange-traded funds (ETFs) and physically-backed bitcoin contracts via Bakkt, set to make its official debut next month.
Unfortunately, some say that bitcoin's influence will be short-lived. No doubt, the currency managed to sustain some heavy interest throughout 2017 when it peaked at nearly $20,000. Many people were hopping onto exchanges like Coinbase during this time, hoping to get a small piece of the action, but it wasn't long before the currency's price entered a period of rapid decline, and some analysts think this will take a heavy toll on what the future holds.
Nigel Green – CEO of the financial advisory firm deVere Group – comments:
"I believe bitcoin's influence and dominance of the cryptocurrency sector will drastically reduce in its second decade. This is because as mass adoption of cryptocurrency grows, more and more digital assets will be launched by organizations in both the private and public sectors. This will increase competition for bitcoin and dent its market share."
To an extent, we've already witnessed this behavior on certain levels. Since bitcoin has emerged, the crypto space has been poked by several new entities like Ethereum, Litecoin and bitcoin cash. Some crypto enthusiasts believe Ethereum's smart contracts capabilities make it superior to bitcoin, while bitcoin cash's blockchain is alleged to be considerably faster.
Though hard to set our sights on ten years from now, it can be said that bitcoin has already been outdone in some areas. Then again, the currency's price remains significantly higher than the mentioned competitors, so maybe there's hope for it after all.
Image(s): Shutterstock.com