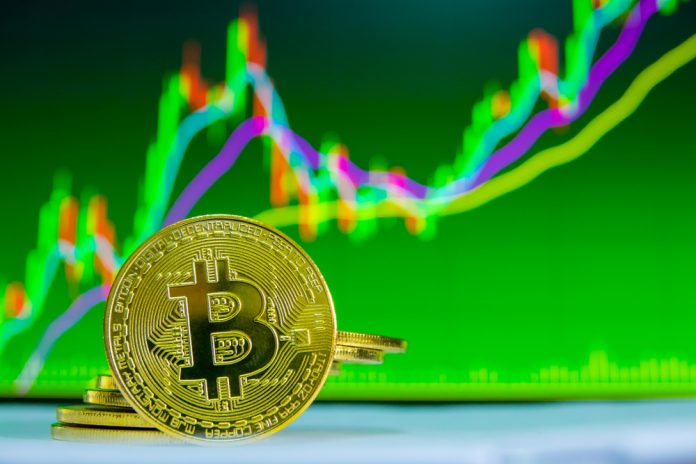 At press time, the father of cryptocurrency is trading for just under $3,900. The asset has spiked by a few hundred dollars over the past week, and enthusiasts are looking at the future through a hopeful lens, though many are still waiting for bitcoin overcome that $4,000 resistance level.
Many analysts agree that the reason for the sudden change has to do with JP Morgan's announcement that it would suddenly launch its own cryptocurrency. For years, CEO Jamie Dimon has referred to bitcoin as a "fraudulent" coin; a fad that would suddenly run its course and lead investors into a pot of misery and poverty. He also threatened to fire any trader that was caught dealing in digital assets. Suddenly, his own company is not only investing in crypto, but looking to build its own.
Chart by goldbug1
Bitcoin is also not alone in its present ascension. Other leading currencies – such as EOS and Ethereum – have also experienced solid gains over the past few days.
David Thomas – director of a Mayfair-based cryptocurrency exchange – comments:
"The apparent U-turn [of JP Morgan] is interesting as it now means that wide audiences that have, to date, been distant from blockchain and cryptocurrency, are now sitting up and taking notice, with many saying this announcement will trigger many more like it. When all is said and done, and irrespective of what it does or doesn't do, the simple act of announcing something like this is great for demonstrating that views are changing, and big players are active in the space. It will also do wonders for expanding the thirst for education in the space, which for us is one of the key barriers, right now, to making the crypto and blockchain market grow, along with regulation that we all know is imminently upon us."
One source says that bitcoin has been in a "sell-off" state over the last six months. That the currency's price had become too bloated and thus, the currency had been oversold and distributed to investors. While it cites the JP Morgan decision as an instigator for the sudden price change, it also says that alterations in bitcoin's technology are also spiking its popularity.
For one thing, it states that on-chain transactions are likely to become faster and more common in the coming months, which could potentially drive more people to the space. In addition, it also claims that Ethereum's ability to stay above $100 over the past few days has assisted bitcoin in becoming stronger.
It also states that in 45 days, a bitcoin ETF could become a "reality," as the Securities and Exchange Commission (SEC) gets even closer to a final decision regarding the joint exchange-traded fund between both VanEck and SolidX.
Image(s): Shutterstock.com