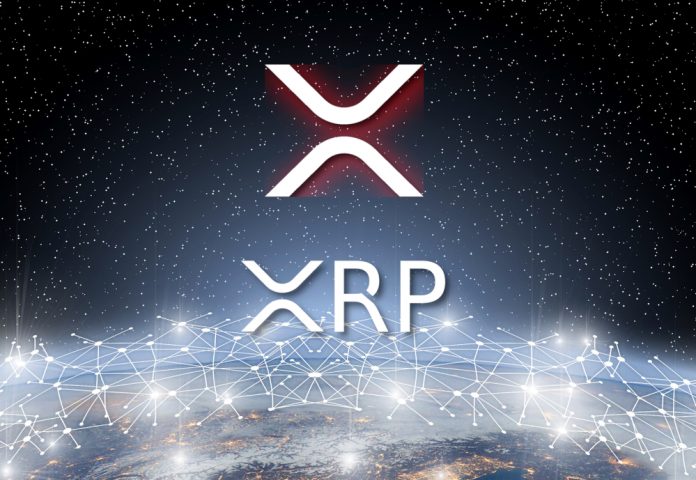 An almost overwhelming amount of bullish pressure has taken all cryptocurrencies, tokens, and digital assets by storm today. It is an interesting sight to behold, even though most people agree this uptrend will not last indefinitely. As far as the XRP is concerned, the current gains look very appealing. However, this asset will not reclaim the $2 market cap spot in the near future at this rate.
XRP Price Reached $0.32 but Loses BTC Value
Over the past few weeks, a very peculiar XRP trend has become apparent. Even if this asset were to gain USD value, it seems incapable of support its ratio against Bitcoin in any meaningful manner. Although no major dips have occurred in XRP/BTC, it is evident something will need to change sooner or later. For now, this uneasy situation remains in place.
Over the past few hours, the XRP price has seen some rather bullish momentum. With a 7.2% gain in the books, the value per XRP has now risen to $0.322 again. In terms of XRP/BTC, things are not looking all that great. A 0.7% decrease is nothing to lose sleep over. However, it seems unlikely the asset will retake 8.500 Satoshi again, let alone 9,000 Satoshi.
As is usually the case, there is some excitement regarding XRP as of right now. KobusLouw sees a lot of bullish signals where this asset is concerned. As all of the "stars are aligned", one has to wonder how this week will evolve. If this is indeed the beginning of a major bull run for all markets,  good times lie ahead.
Following my recent tweets, #Xrp officially abobe the 30min, 1h and 4h 200sma (Simple moving average). The stars are aligned and a huge possibility for a bullrun. 🙉🙈🙊

— KobusLouw (@LouwKobus1) February 18, 2019
DPC Research is looking at XRP/USD at this time. Following those 7.2% gains, that is not entirely abnormal. However, it seems a major breakout is looming on the horizon, assuming history will repeat itself where this asset is concerned. It is too early to say for sure, though, as there is so much [positive] volatility to take into account.
#XRP/USD pic.twitter.com/oPZcjrlfRP

— ÐPC Research Ltd. (@DPC_Research) February 18, 2019
For those traders who do not own XRP but still want to take advantage of the current price changes, arbitrage trading has one covered. The value per XRP is different between several exchanges right now, which is only to be expected. The potential profit per trade is also more than acceptable, especially when considering how nearly all of the involved platforms should have sufficient liquidity.
#XRP
Buy at #BtcTurk and sell at #Bitfinex. Ratio: 1.98%
Buy at #Koineks and sell at #Bitfinex. Ratio: 2.64%
Buy at #Koineks and sell at #Binance. Ratio: 0.85%
Buy at #Koineks and sell at #HitBTC. Ratio: 0.91%#bitcoin #arbitrage #arbitraj #arbingtool https://t.co/xiFUPzcOcC

— Arbing Tool (@ArbingTool) February 18, 2019
Although most other markets see a massive increase in trading volume, XRP remains a bit behind. With $870m in trades, there is no reason for concern. However, this asset has seen many days of trading between $1bn and $2bn per day. Until that situation returns, it seems likely to assume the potential gains will be a bit lower compared to some other top markets.
---
Disclaimer: This is not trading or investment advice. The above article is for entertainment and education purposes only. Please do your own research before purchasing or investing into any cryptocurrency.
Image(s): Shutterstock.com