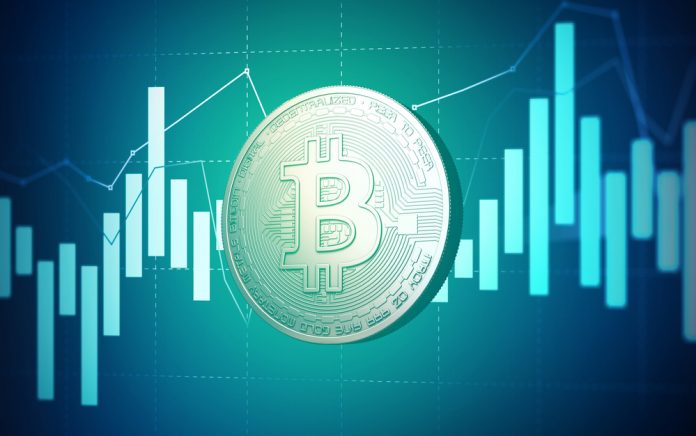 At press time, the father of cryptocurrency remains in the $6,600 range. This is good news for all those who choose to see the glass as half full. Bitcoin hasn't necessarily travelled anywhere in the last 24 hours, but any day is positive granted the currency doesn't drop.
However, a new report is saying that bitcoin struck the $6,700 mark during today's early morning hours. That's a boom of nearly four percent, though to be fair, the gains weren't big enough to last, as the total price is now back down by $100. However, that short burst of fame did seem to rub off on other heavy hitters in the cryptocurrency space such as Litecoin and Cardano, which are both up by roughly ten percent at the time of this writing.
The upswing also seems to have rubbed off on Ethereum, which has secured its position as the second-largest cryptocurrency by market cap after having been dethroned by Ripple's XRP on two separate occasions. ETH is now valued at $2 billion more than Ripple; the currency has risen by approximately seven percent and is trading for about $226 – $18 higher than where it stood early this week.
Larry Cermak – head analyst at Diar – states that sell-offs of ETH tokens following the conclusions of several initial coin offerings (ICOs) aren't likely to disappear or even lessen in the coming months, and that ICOs still tend to control most of the ETH in circulation:
"There is a big misconception that ICO companies have liquidated most of their ETH holdings. On average, all these projects have moved or liquidated 62 percent of the amount that they initially raised. In other words, they are still holding 38 percent of the initially raised amounts. This, in turn, creates ETH selling pressures, which are unlikely to go away any time soon. The price is affected not only by the ETH mining issuance, but also by ICO companies liquidating to cover their expenses."
At this stage, it is unclear if bitcoin is set for a big drop or a big rally. One source suggests the currency has followed a descending trendline since mid-July. Sellers continue to hold precedence in the crypto community, and the price is being driven further south.
However, the source also mentions that bitcoin is getting closer to the $6,800 mark, and if the bulls are strong enough to push beyond present resistance levels, a new wave of buyers could step in, potentially bringing bitcoin to the $7,400 mark.
Image(s): Shutterstock.com