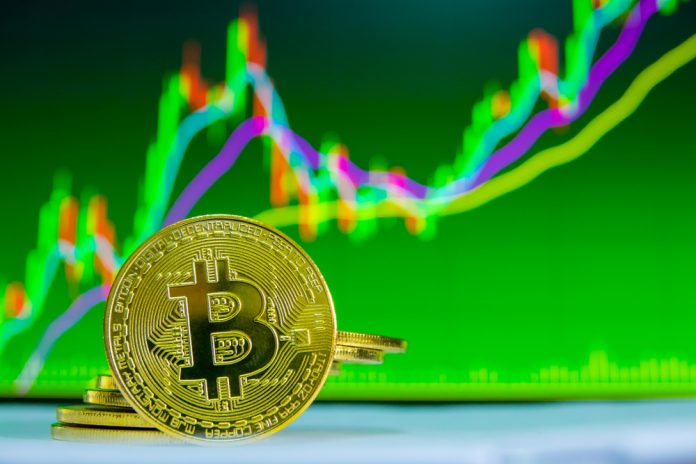 At press time, bitcoin is trading for over $6,700. That's roughly $400 more than where it's stood over the past week, and many are wondering if a year-end bull run is at hand.
Recently, the Securities and Exchange Commission (SEC) sought further industry help and commentary regarding the bitcoin ETF submitted by joint venture VanEck SolidX Bitcoin Trust. Both companies have joined hands to potentially release the first bitcoin ETF, and thus far, things are going in their favor. The SEC is slated to make its decision regarding the ETF on September 30 – in approximately nine days – and the organization has already sought both private and public comment once before to get a better idea of what the ETF will offer and how it can be traded.
This second attempt on the SEC's part shows that they are not only continuing their investigation, but likely taking the ETF seriously. Several other applications, including one submitted by the Gemini Exchange's Winklevoss Twins, have been outright rejected by the SEC, but this one is earning their attention. Further attempts to find out what it could mean for the investing community means that perhaps this time, a "yes" is forming at the corner of SEC officials' mouths.
Either way, bitcoin's price is not only up, but we're likely to see further rises in the coming days. Low liquidity is set to step in over the weekend, and it may only be a matter of time before we see the father of crypto treading the $7,000 boards once again.
This is sentiment held by several crypto analysts including Michael Novogratz, former hedge fund manager and founder of the cryptocurrency asset management firm Galaxy Digital Capital Management. In a recent interview, Novogratz claimed that the prices of various cryptocurrencies, bitcoin included, have hit rock bottom, and the leader of digital assets is now set to make a comeback. Thus far, he appears to be on the right track.
Novogratz comments that bitcoin is now on the upswing, having experienced what he calls "seller fatigue" after its widespread 2016-2017 mania. In addition, bitcoin has shown a "classic bottom," with approximately 85 percent of assets and tokens having been sold off since its peak price of nearly $20,000 last December. Galaxy Digital has been tracking bitcoin, as well as nine other top coins since May of this year.
He states:
"Bitcoin has held $6,000. Yes, it is off its highs, but it has established itself as a store of value."
What Novogratz claims will truly build bitcoin's legitimacy and push it through the roof is banks' FOMO (fear of missing out). He asserts:
"I think institutions are moving towards investing. It's shocking how much has happened."
Image(s): Shutterstock.com