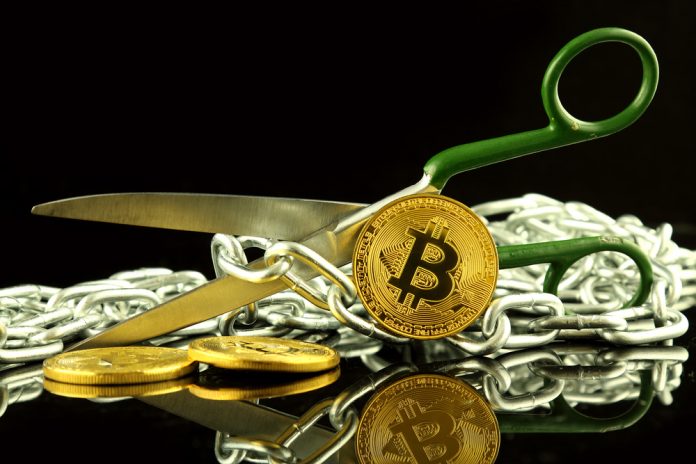 As the Bitcoin Cash fork draw near, there is a renewed interest in trading the pre-fork coins on the exchanges which support it. At this time, it seems there is a genuine interest in Bitcoin SV, whereas Bitcoin ABC is quickly losing ground. This seems to further confirm Bitcoin SV is effectively gaining support at least among speculators.
Bitcoin SV Price Rises Spectacularly
It has been quite interesting to keep an eye on how this pre-fork trading is shaping up. In the case of Bitcoin SV and BCHABC, things are getting quite intriguing. Although the impact on the Bitcoin Cash price itself remains minimal, BCHABC is quickly being battered. This doesn't bode well for the future of ABC whatsoever, although the hard fork has not gone into effect in an official capacity at this time.
Over the past 24 hours, there has been a massive Bitcoin SV price increase. Although this pertains to trading tokens which do not officially exist yet, it clearly shows Bitcoin ABC will not necessarily have a fighting chance for success in the near future. This is despite ABC having more node and economic support first and foremost. Even so, miners control the network, and they all favor BCHSV at this point in time.
Across social media, the BCHSV / BCHABC spat is getting a lot of attention. That is only normal, as the future of Bitcoin Cash itself hangs in the balance first and foremost. For the time being, the majority of hashpower votes in favor of Bitcoin SV, which seemingly indicates BCHSV is underway to become the new BCH "standard". Do keep in mind this has not been officially confirmed as the hard fork has not been executed as of yet.
Over 80% of hash power is voting for the SV ruleset.
More details: https://t.co/3NL0EdcEBc $BCH pic.twitter.com/L1ldPmCbYg

— Bitcoin Cash (@BITCOlNCASH) November 14, 2018
Earlier today, the value of Bitcoin SV briefly overtook BCHABC on Poloniex in a spectacular manner. That gap has slowly begun shifting in favor of BCHABC again over the past few minutes. That is not necessarily a bad thing, although this makes it look more like a Bitcoin SV price pump rather than anything else.  Even so, the trading volume is also higher than BCHABC, and two times as high as the actual Bitcoin Cash.
BCH SV: 0.0369
BCH ABC: 0.0358

— Melik Manukyan ⚡️ ludvigart.com (@realLudvigArt) November 14, 2018
For mining pools, crucial decisions need to be made in the coming days. F2Pool has, according to sources, confirmed they will effectively support the mining of both chains after the hard fork. That is, assuming there will still be two chains after the fork, which seems rather unlikely under the current circumstances.  Even so, anything can happen in this industry.
#F2Pool Will Support the Mining of #BCHABC and #BCHSV after #BitcoinCashHardFork | https://t.co/z0jfNUUekk https://t.co/P5rHcvF7hQ

— 8BTCnews (@btcinchina) November 14, 2018
Based on the current circumstances, it seems Bitcoin SV and Bitcoin ABC will face an uphill struggle moving forward. The ABC chain is far from "done" at this point, and BCHSV will undoubtedly get a big correction after this recent and blatant pump. An interesting few days are ahead for speculators and traders, although no one should engage in taking any unnecessary risks at this time.
---
Disclaimer: This is not trading or investment advice. The above article is for entertainment and education purposes only. Please do your own research before purchasing or investing into any cryptocurrency.
Image(s): Shutterstock.com