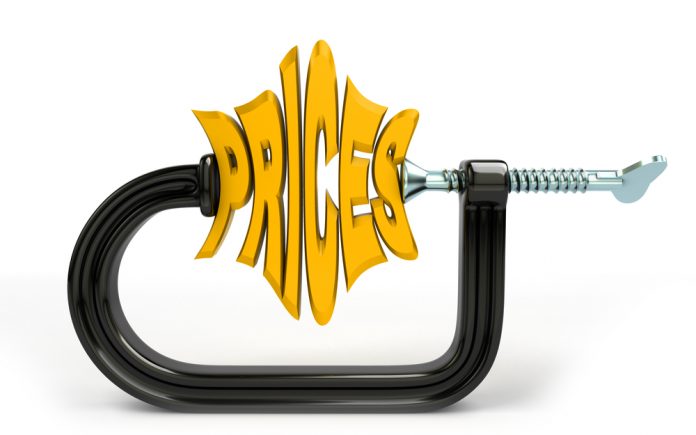 Most of the popular currencies are still under a lot of pressure at this time. This is primarily because there is a massive amount of pressure on Bitcoin, which eventually pushes all altcoins down in the process. In the case of Dogecoin, things are not looking all that great, and the dip below $0.003 is in effect. Based on the current circumstances, it would seem this trend may remain in place for quite some to come.
Dogecoin Price Pressure Isn't Relenting
It is only normal there is a lot of negative pressure on Bitcoin. The cryptocurrency world has been under fire from all angles, and there is no relief in sight whatsoever. In fact, there is a very good chance the year 2018 will not end on a high, despite things looking slightly more positive just a few days ago. It is uncanny how these markets can be subdued for some time, although this is not the first extended bear trend whatsoever.
In the past 24 hours, the Dogecoin price has dropped by another 5% in USD value and 3.8% in the BTC department. This is not promising by any means, particularly because many people still hope $0.00275 will be a stable support level for Dogecoin. So far, it seems that will not necessarily be the case whatsoever, as there is a very good chance the price will drop to $0.0025 or even lower ahead of the weekend.
Despite the negativity surrounding the Dogecoin price, there is still something to be excited about. Dogecoin is now live on Coinmex, by the look of things, which can provide a lot more liquidity to this altcoin as time progresses. After all, more exchanges trading DOGE ensures more people can potentially access the asset. There will also be rewards for user son this platform who provide DOGE liquidity, which is a nice touch.
DOGE LANDING @dogecoin #candyairdorpping pic.twitter.com/XhOqfy1Io5

— CoinMex (@CoinMex_OS) November 14, 2018
In more positive news, it would appear the Dogeracer game is still in development .While this game may not necessarily generate a lot of attention in the current iteration, the developer is working on a new 3D bridge model for the game itself. It is a pretty interesting way of bringing more attention to Dogecoin in different ways. Developmental versions of the game are available already.
New 3d Bridge model for #DogeRacer. Thoughts?#indiedev #dogecoin #blender #madewithunity pic.twitter.com/HbS3AM4Spz

— Doge Racer (@RacerDoge) November 13, 2018
For those who want an outlook on the Dogecoin price, it is evident things can head in either direction moving forward. Dogecoin Millionaire is confident things will improve from here on out, primarily because it is "almost time to buy again and double the bags". While that is certainly a possibility things will improve, the uptrend may not materialize in the near future.
Almost time to buy #Dogecoin again and multiply those $DOGE bags pic.twitter.com/GNKfnZESJN

— ðogecoin μillionaire™ (@sabotagebeats) November 13, 2018
Looking at the current market circumstances, it seems rather unlikely a major Dogecoin price reversal will take place moving forward. Even so, the current trend is not necessarily all that problematic, despite what some people may be thinking. Dogecoin has been remarkably interesting to keep an eye on, even though its value has dwindled a bit. Even so, other top altcoins are getting battered a lot more compared to DOGE, which shows there may be further upward momentum for this altcoin after all.
---
Disclaimer: This is not trading or investment advice. The above article is for entertainment and education purposes only. Please do your own research before purchasing or investing into any cryptocurrency.
Image(s): Shutterstock.com