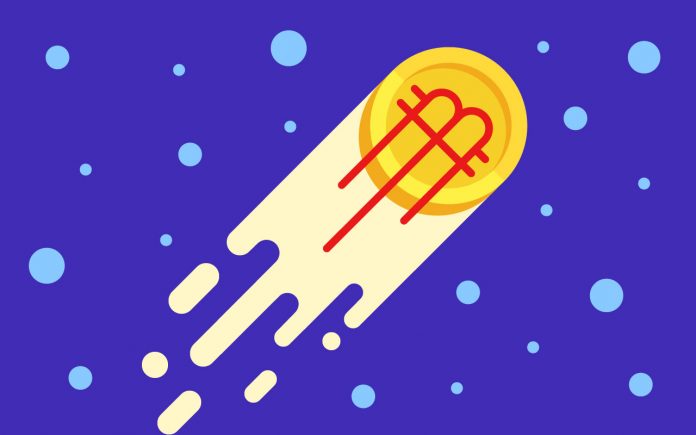 There are experts in the field who have extremely high expectations of Bitcoin. And with a 8,500% increase in 2013 and a 1,500% gain in 2017, why not? Could a massive uptick happen yet again and send the price of Bitcoin flying all the way to $60K?
Bitcoin prices look like they are on their way to recovery lately, and if you didn't panic and sell off your Bitcoin assets, you might soon be rewarded for your patience. Phillip Nunn, CEO of the Manchester-based investment firm Blackmore Group, continues to believe that the price of Bitcoin will reach an all-time high of $60,000 by the end of this year. Nunn, who also advises initial coin offering projects, predicted that Bitcoin would hit both the $6K and $60K mark this year.
We have already hit the former mark as of June 24, and Nunn believes that the predicted spike in price may come due to volatility in the market. "The prediction was based on, first of all, market volatility, which we are experiencing at the moment. I think that's apparent, [and] I absolutely stand by my prediction," he says.
The CEO noted, however, that most of the money that is currently invested in crypto was placed there by the general public, and not institutional investors. According to Nunn, "It's all about market sentiment," which implies that a flood of bad news can hurt the market. And because the industry is so small at this point, market manipulation is present.
The United States government is currently investigating possible manipulation in the cryptocurrency markets. Billionaire investor and former hedge fund manager Mike Novogratz has lauded this move, saying that the investigation is "a good thing."
Nunn, who reportedly speaks with major banks and hedge funds regularly, says that they all "want a piece" of the crypto space, but currently can't find a way in. That's because the available vehicles for doing so aren't suitable to their needs.
"There is no entry point at the moment. If you're a pension fund with $5 billion in your pot and you want to take a 5% position in crypto, you're going to really piss your investors off because of volatility inherent in the market," says Nunn.
Nunn was recently confronted with a report that claimed the price of Bitcoin and other cryptocurrencies would endure a 90% correction, causing a mass market wipeout within 12 months. The report, published by investment bank GP Bullhound, explained that while the correction would decimate various cryptocurrencies and their related companies, the few survivors would be in for a massive rally.
While Nunn sees some sensationalism in that report, he does believe that various projects are going to disappear. This is something that usually happens as markets mature anyway, though, and it will pave the way for Bitcoin to start reaching for the stars and hit Nunn's bullish prediction of $60K, he believes.
Image(s): Shutterstock.com