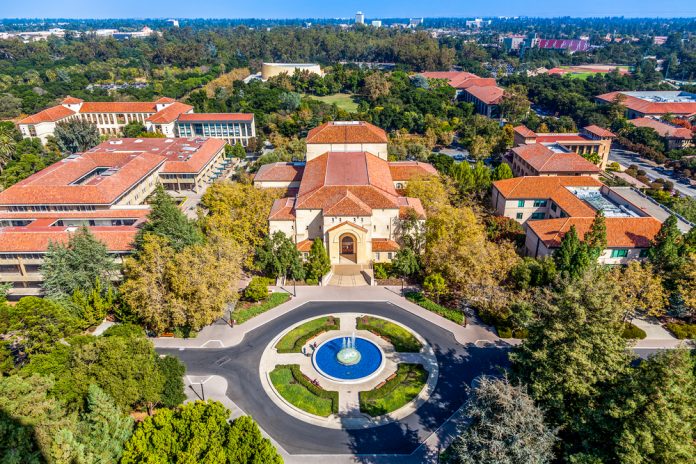 Stanford University has launched an initiative that will be dedicated to the research and development of blockchain technology. The Center for Blockchain Research was announced on June 20 and will seek to address the legal, practical and societal challenges that keep blockchain from mainstream adoption. It will also develop a curriculum which will facilitate the use of blockchains across various industries and fields. The initiative is being supported by various stakeholders in the blockchain industry including the Ethereum Foundation and crypto-focused hedge fund PolyChain Capital.
An Academic Approach to Blockchain's Challenges
The center will be led by some of Stanford's most respected computer science professors as well as a few members of the university's law school faculty to provide legal guidance. Dan Boneh, one of the lead professors at the center, believes that blockchain will shape the future of global trade in the future. With Stanford being among the leading research centers globally, it should be at the forefront of the research, development and application of the technology, he said.
The center promises to bring together scientists and industry leaders to work together and develop best practices for the industry. They will also develop courses which will assist students and other professionals in developing blockchain-based solutions to protect intellectual property, develop financial instruments, and more.
Stanford was full of praise for blockchain technology, listing the many applications it has and how it's transforming diverse industries. Since it's traceable, transparent and secure, blockchain is being extensively applied to manage supply chains, digitize voting technology, and facilitate the transfer of tokenized assets. According to Boneh, it's a fascinating area of research which will have deep scientific implications.
While the potential of the technology is great, it's still yet to be applied in scale. This is because it's still faced with a number of challenges, and the center hopes to develop solutions that help overcome these challenges. They include finding the right balance between privacy and transparency, scaling to cater to an ever-increasing number of users, and how to lower the huge amount of electricity consumed in mining without compromising network security and efficiency.
The center will conduct an initial five-year research program which will be funded by six partners. They include the Ethereum Foundation, the Vitalik Buterin-led organization which supports research into the Ethereum platform, its development, and other efforts to spur the growth of decentralized applications. Also a partner is PolyChain Capital, a hedge fund backed by some of the most renowned venture capital firms out there including Sequoia Capital and Andreessen Horowitz, and which has invested in a number of crypto startups such as MakerDAO, Basis, and Republic Protocol. Other partners are OmiseGO, Interchain Foundation, Dfinity, and Protocol Labs.
Academic institutions have developed significant interest in blockchain technology, and quite a number have set up dedicated facilities to conduct research into the industry. And crypto startups have supported these initiatives, with Ripple recently committing $50 million to its University Blockchain Research Initiative. The funding, which aims to support blockchain development and research, will be distributed to 17 top global universities including Princeton, the University of Pennsylvania, and MIT.
Image(s): Shutterstock.com